Uniqlo doesn't really need to be introduced anymore. The clothing retailer went from a Japan only store for most of its existence to violently expanding worldwide with a presence today in 19 different countries.
There's a chance you already shop quite regularly at Uniqlo, but if you do not, we're here to tell you all you need to know about the shop, and why you should. If you are coming to Japan, especially, you might want to check out Uniqlo for Japan-only items you may not find at home, or you may not have a Uniqlo near you, to begin with, in which case you definitely must go to one of the stores during your trip to Japan. Especially considering that Japanese prices are about 1.5 times cheaper.
I myself often go to my local Uniqlo for basic clothing items like T-shirts, socks, and undergarments, especially their Heat Tech clothes which are life-saving in winter.
Here, I will tell you all you need to know about Uniqlo as a company, what you can find there, and why you must check it out if there's one near you back home, or if you're traveling somewhere with Uniqlo, especially Japan.
By the way, on the top image is Mona (Otashift member) who was wearing an all Uniqlo outfit. The items will be listed below in the article, so check that out.
WHAT IS UNIQLO?

Uniqlo was originally founded in 1949 in Japan and has a business model based on that of Gap. In 2005, Uniqlo was acquired by Fast Retailing Co., which also owns Japan-based GU (cheaper than Uniqlo), and the luxury brand Helmut Lang. There are currently over 2000 Uniqlo stores worldwide spread between 19 countries, although over 800 of those are in Japan.
Uniqlo development over time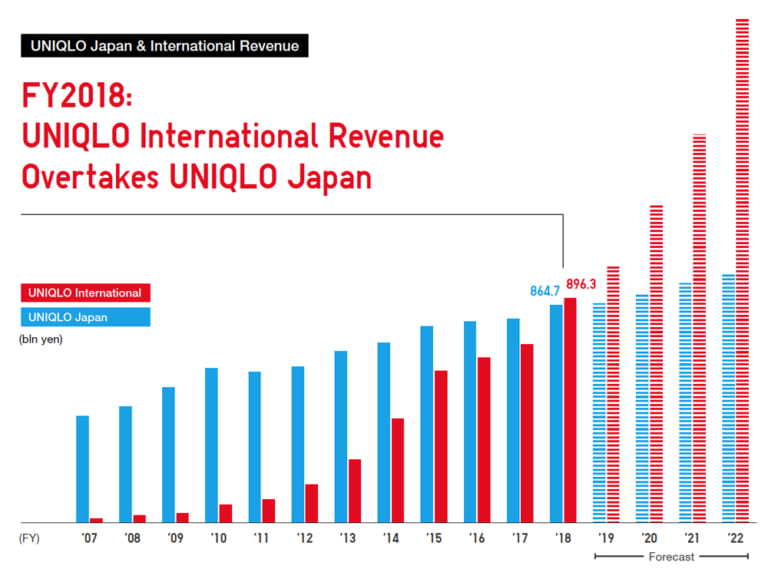 Around the 2010s, I'm told, even among the Japanese, the perception was that Uniqlo was essentially like Forever 21, a really cheap brand, but not too great quality items. This perception has changed over the years, where Uniqlo then became perceived as good quality for a cheap price. Today, Uniqlo is even worn by fashion conscious people. It's not rare to walk around the streets of Tokyo and see people paring Uniqlo with luxury and expensive street brands. Because of the large variety of sizes, younger people will often buy oversized clothes there to match their street fashion style. By the way, don't forget to check out our article on Japanese street fashion trends from 2019!
Uniqlo has adopted a similar approach to H&M by going from having solely basic casual wear to having collaborations with famous designers, such as Alexander Wang and Jill Sanders, and Christophe Lemaire (designed all of Uniqlo U) for example. As a result, the range of item prices rage widely. One can go to a Uniqlo store and buy a 15-dollar sweater, or a 100 dollar one.
Although Uniqlo is not a high fashion Japanese brand like Issey Miyake and others, it certainly isn't slacking in terms of quality. If you would like to know more about Japanese fashion brands, check out this article below!
Uniqlo is also very adept at pushing the boundaries clothing technology. For instance, their 2019 parka is very coveted because of the detail and attention paid to the textiles used. The hood is larger than usual to make the face appear smaller, but it also dries a lot slower than the rest of the parts, making it uncomfortable and smelly. As a remedy, they made a material specially for the hood that dries faster.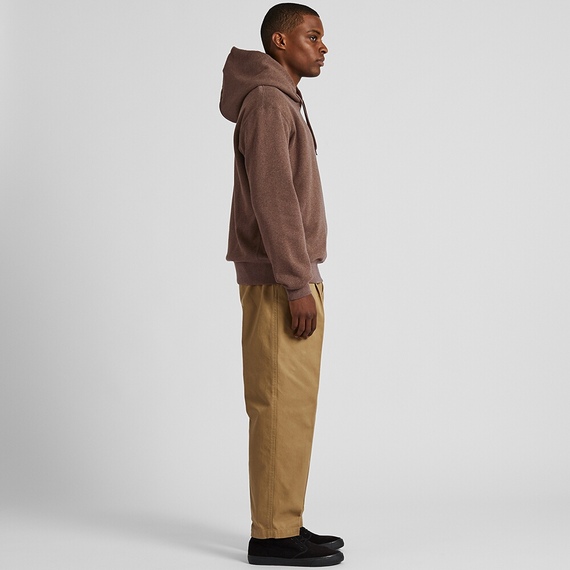 How is Uniqlo different from other casual brands (H&M, Zara,…)?

The main difference is in the business model and target. H&M and Zara closely follow the fashion world, trends, and walkways, especially around fashion week times. The instant they see something from the fashion world that they know will be a success, or that celebrities are wearing, they create something based off it within days. They constantly update their lines based on what is popular and work really quickly. It's fast fashion from planning, to conception, to sale.
Uniqlo, on the other hand are a lot less rash in their decision making. Although they try to make items fashionable, they also have a wider target, age and style-wise. Uniqlo focuses on making high quality clothing for everyone, and usually avoid the more "extravagant" things. In addition, and probably where they beat the others, for me at least, is their aforementioned use of technology and textile science. Heattech, which I've mentioned earlier is probably 90% of the reason I shop at Uniqlo, and has taken over the world, even having an underwear line designed by Alexander Wang. This time-consuming planning and production process means while Uniqlo has the advantage when it comes to quality of items, they cannot keep up as quickly with the changing fashion trends.
Uniqlo near me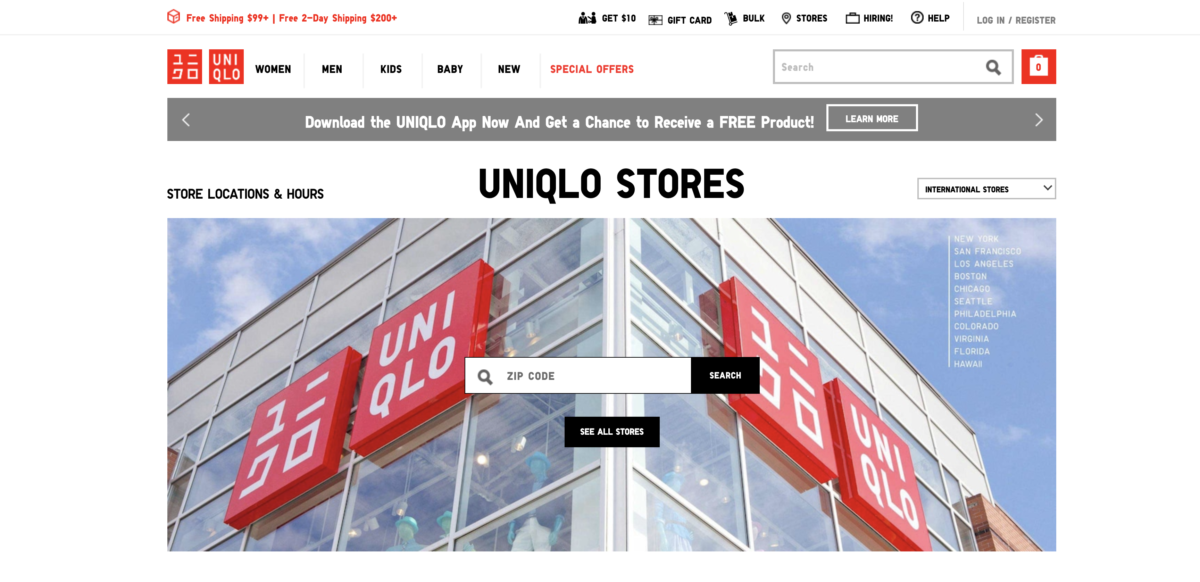 As I've mentioned before, Uniqlo is present in 15 countries. This includes the US, Canada, much of Western Europe (France, Germany, Italy, Spain…), in a few countries around East and South-East Asia, and more.
For a complete list of Uniqlo stores per country, click here.
Uniqlo Online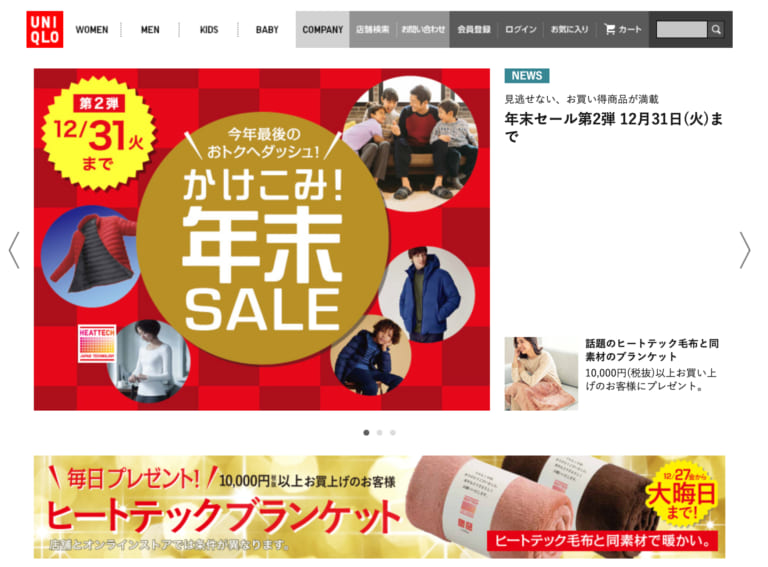 Uniqlo, along with its physical locations also has an online store. Shopping on their online store can even be advantageous because you are certain to find whatever item you need, which if popular, might be sold out in stores. Also, it's online shopping, you don't have to move. That's a win for me.
Click here to access their online store.
Uniqlo's sister Brand: PLST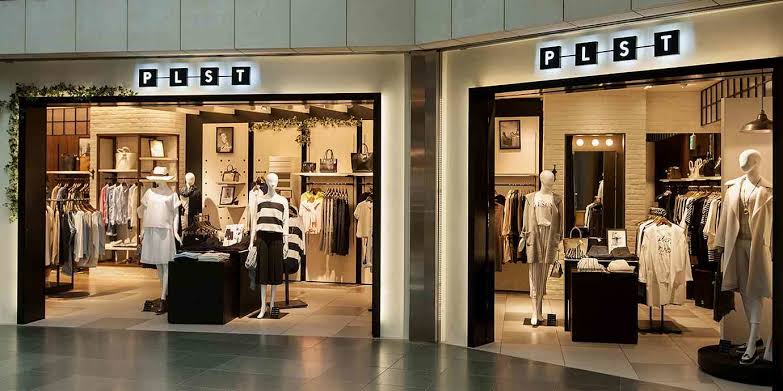 As I mentioned above, Uniqlo items are made for all and can not be too niche. Looking for Uniqlo-like quality but more fashionable? Here is the brand called PLST which the same company Fast Retailing Co., run. There, items are somewhat similar to Uniqlo, but will follow current fashion trends more, and will be less "basic". PSLT is nowhere near as popular as Uniqlo though and doesn't yet have stores overseas, however. If you are a fan of Uniqlo and come to Japan, check out PLST stores near you (in Japanese)!
UNIQLO MUST-BUY ITEMS

There are always must-buy items at UNIQLO. For this section, I rely on one of the best fashion advisers called MB who is very famous in Japan. He talks about not only the best items but the worse ones on his Youtube channel. If you can understand Japanese, I recommend you to check him out at MB channel to keep up the Japanese fashion trends.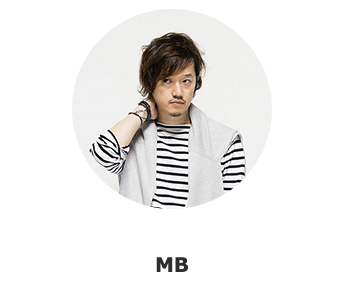 One thing you need to know though is that the moment he recommends an item from Uniqlo, it tends to run out very quickly, so if something interests you from his channel, you need to act very fast.
Because I live in Japan like MB, I recommend Uniqlo items that we can find in Japan. Some items may not be found in your country so if you want to buy anything, check online if it's available.
Fall winter 2019 Uniqlo Collection
1. HYBRID DOWN PARKA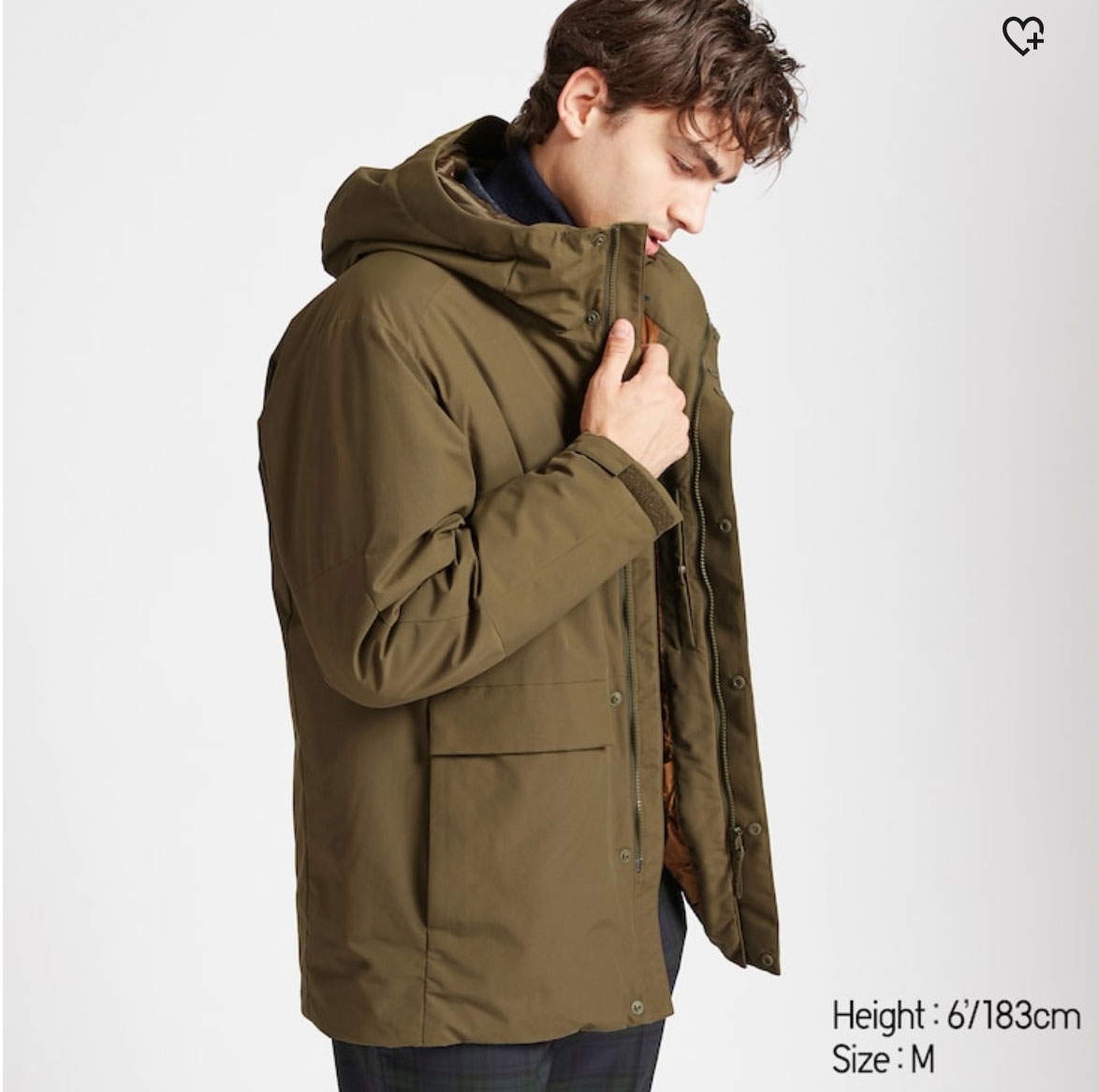 From 2019, Uniqlo recommends "Hybrid down parka" more than "Seamless down parka". Hybrid down parka is both padded and quilted down hence the name. The padding is used only for arms to make them more stylish. This IS a down jacket although it doesn't seem like it. You may think that your arms could be freezing. No worries though, Uniqlo uses a heat absorbing material to keep you you warm. As MB says, you'd better buy size bigger because the exact size is a bit too tight for this jacket. It costs only ¥9,990 (about $68.98).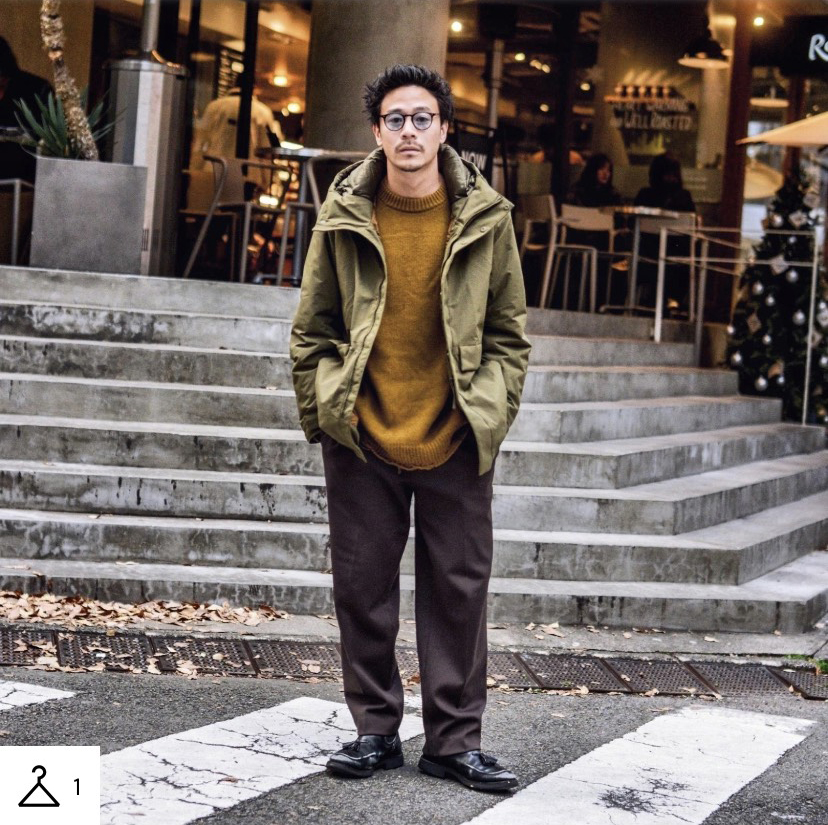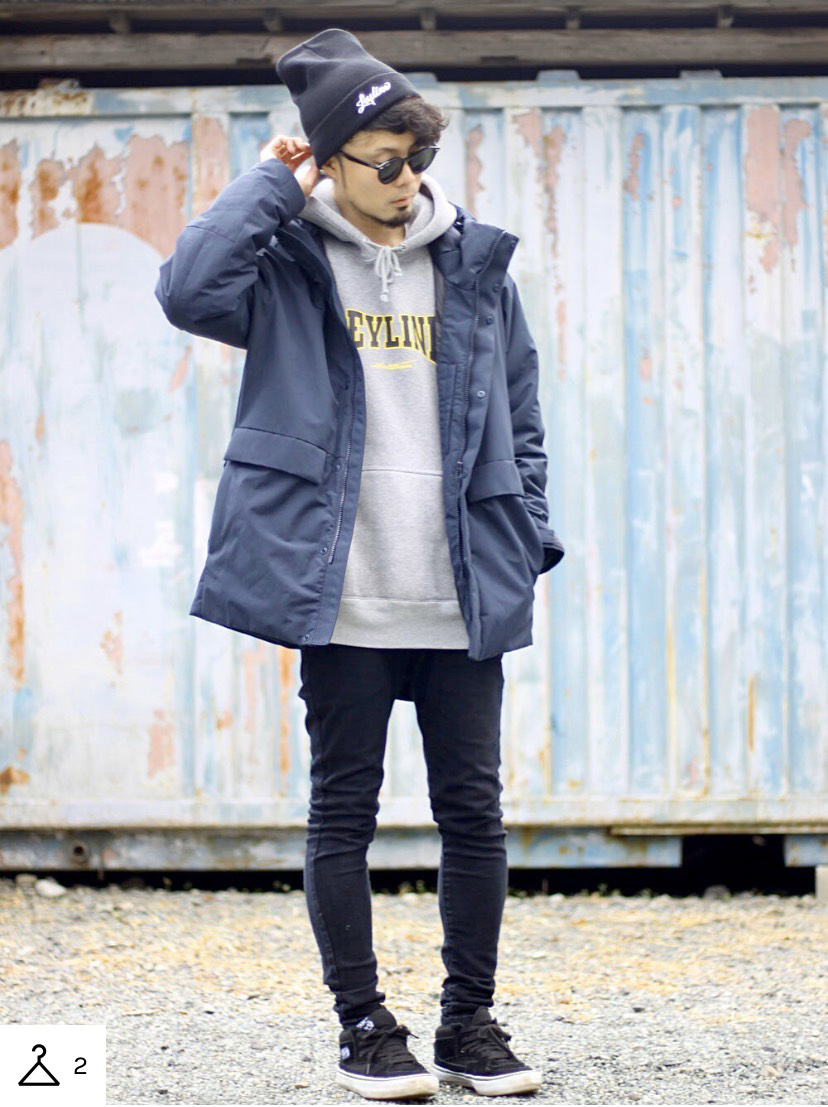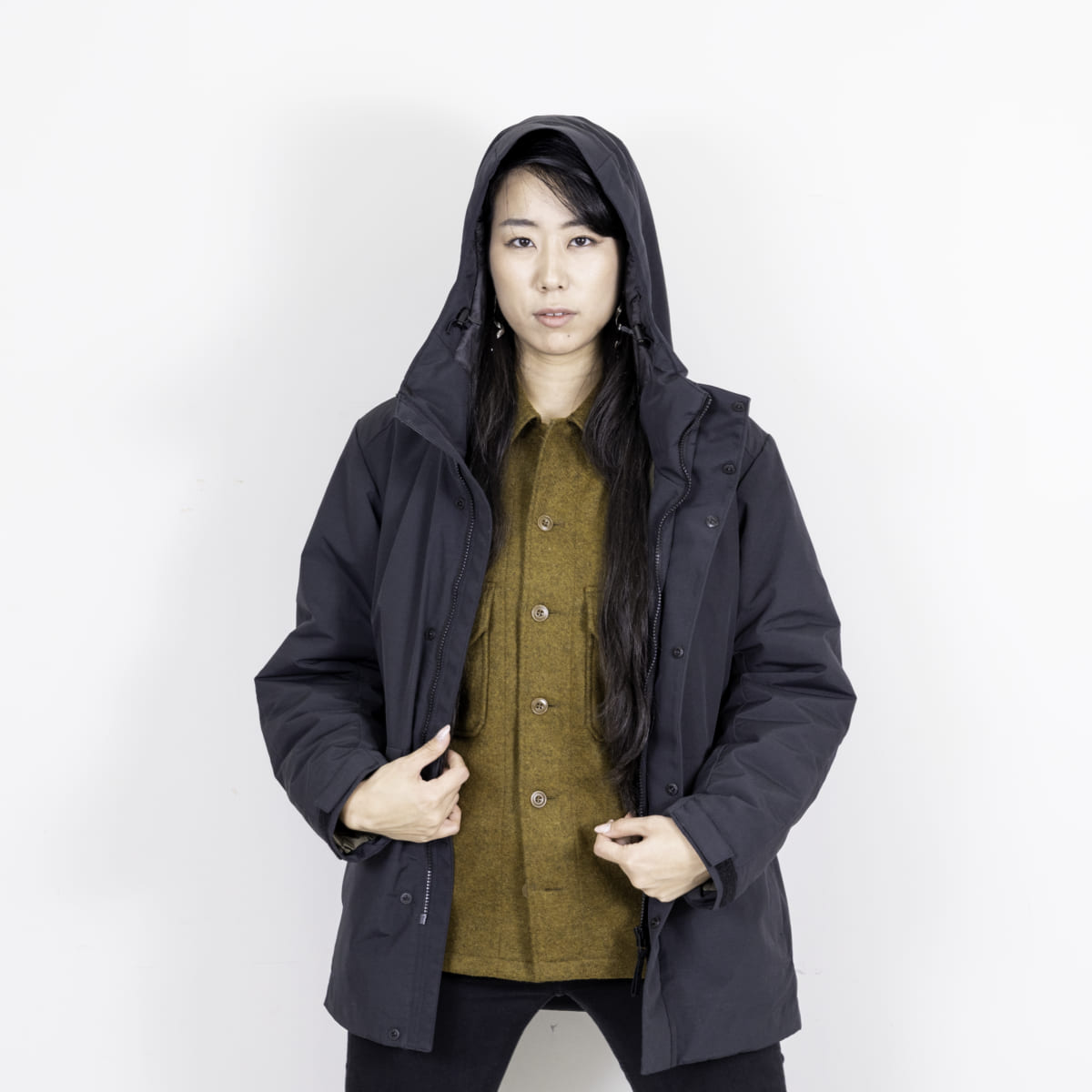 2. Wool Cashmere Cap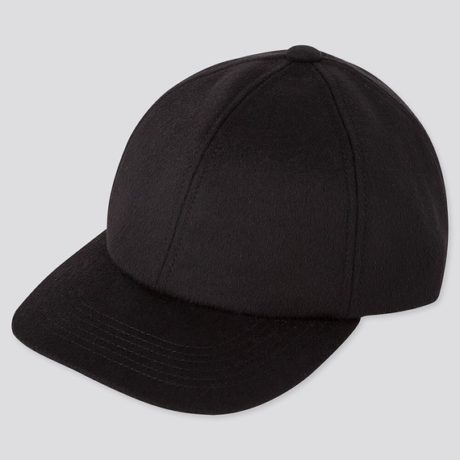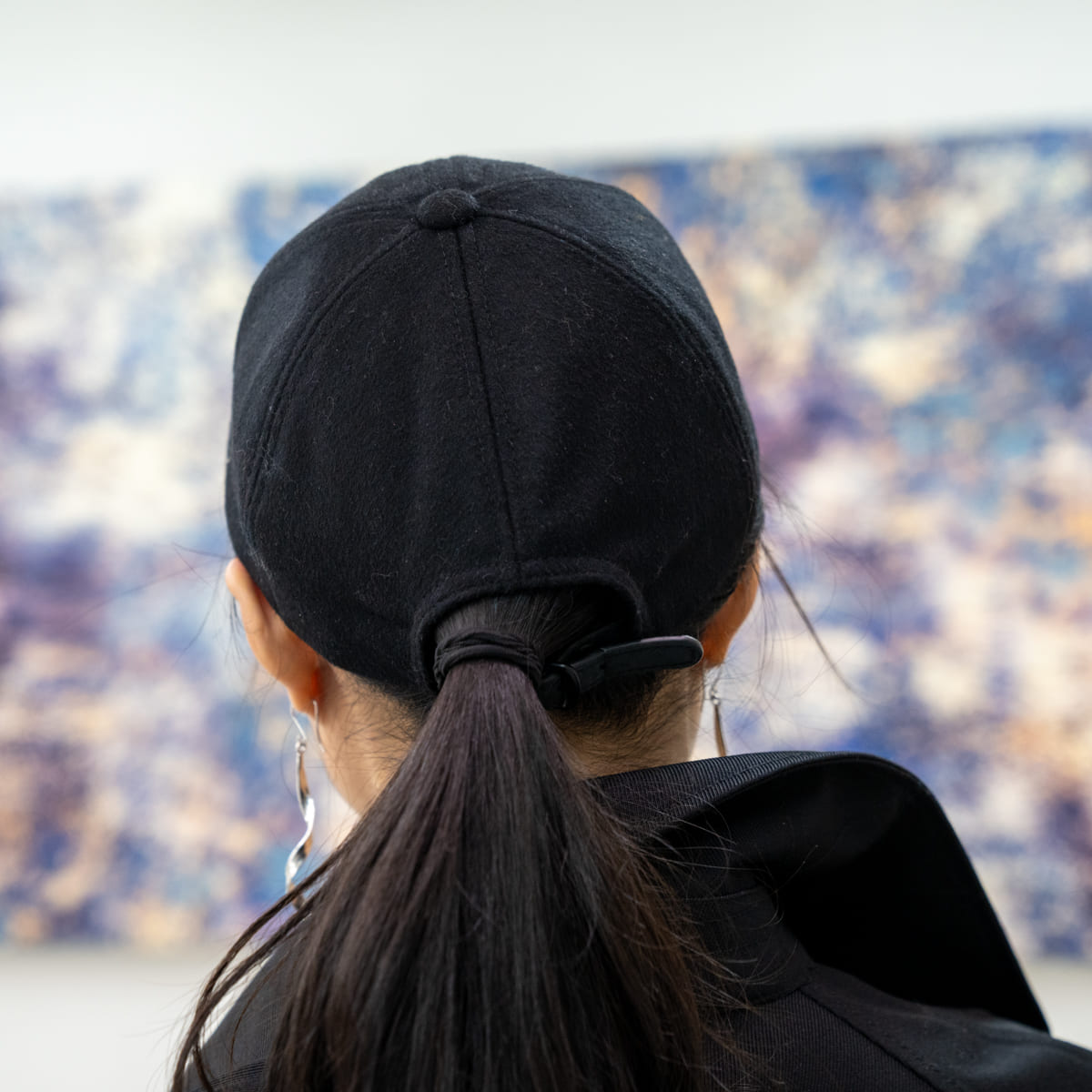 Did you know that three out of four cashmere items sold worldwide are fake? You probably know cashmere is a very coveted and pricey material. However, because of current technology it's really easy to create fake cashmere-like material, the fashion industry more often than not does so. Uniqlo often sells cashmere items, which begs the question: is it true cashmere? No worries, they are real since Uniqlo makes items from their own materials, instead of from third parties.
I guess I went a bit in a tangent… The next best-buy item is "Wool cashmere cap". It costs only ¥1,900 (about $13.12) with wool and CASHMERE! How gorgeous and reasonable! MB says since you face is the most noticeable part of your body, it's an area you where you should consider only the highest quality clothing items. I, for one, agree. What's more, the buckle is made from real leather.
Get the "Wool Cashmere Cap" online (JP)!
3. Blocktech oversized coat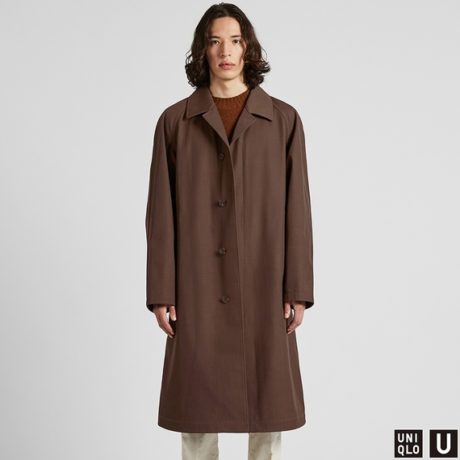 According to Mona (Otashift member), this item called "Blocktech oversized coat" from Uniqlo U, is the best-buy from this year. The material blocktech was made by Uniqlo is somewhat similar to Goretex. It's not only waterproof but also breathable. In general, using that type of materials makes clothes look it looks more sporty. However, Uniqlo combines blocktech and wool to give the coat its refined look. For a long coat, again it's extremely cheap: ¥17,900 (about $123.59)! The "Blocktech oversized coat" was designed by Uniqlo team and famous designer Christophe Lemaire (as are all Uniqlo U items) who was the lead designer of Hermès! So if you fancy buying something from Lemaire, but cannot afford the ¥100,000 ($690.45), that's probably the best deal in town.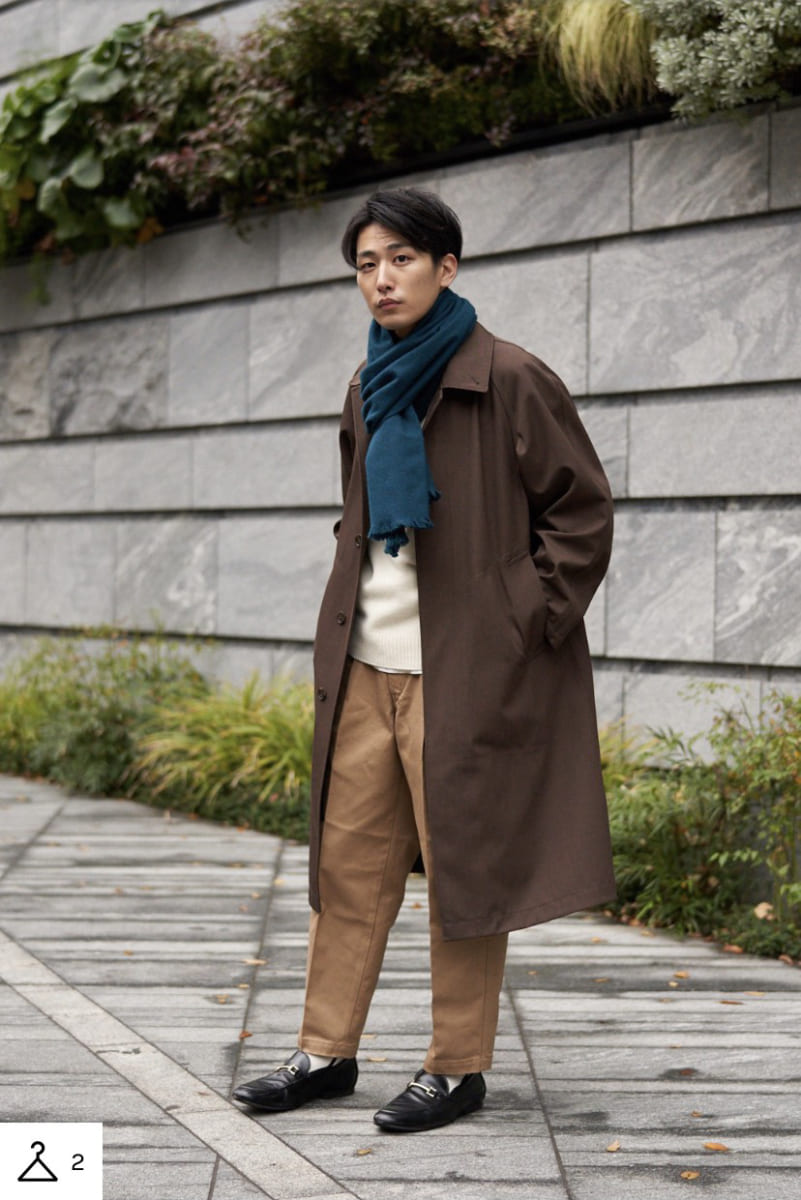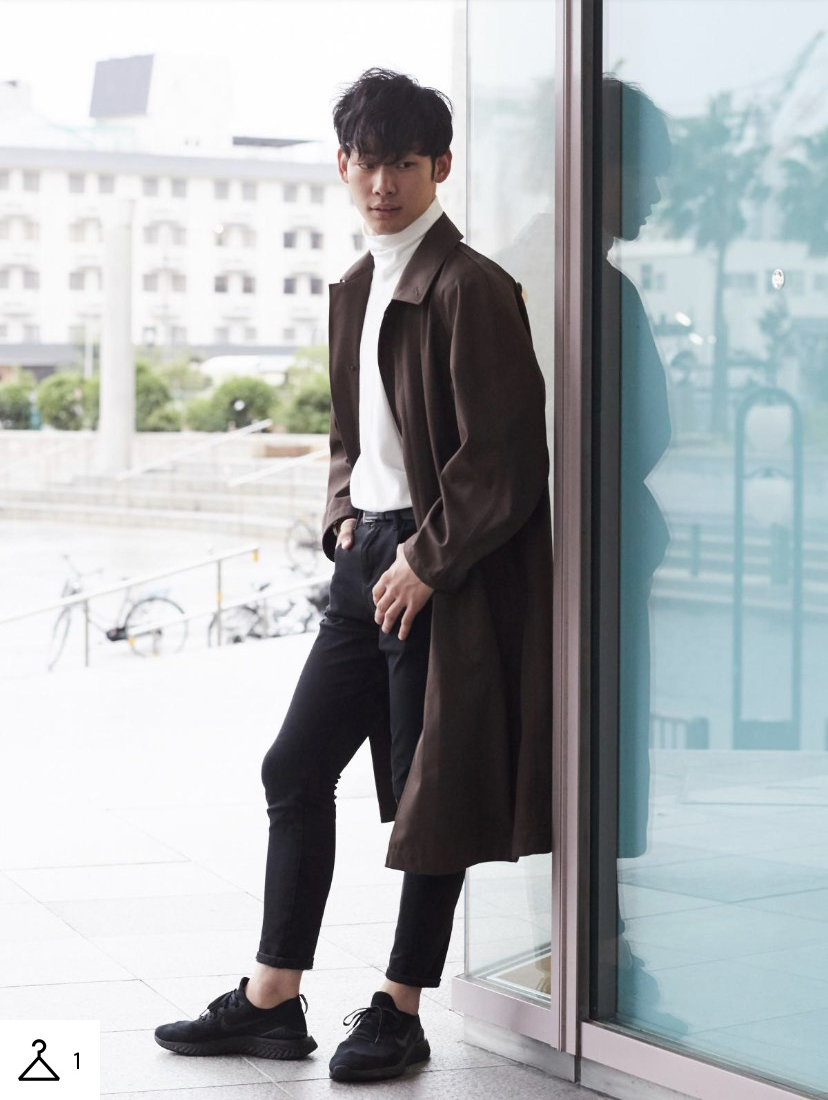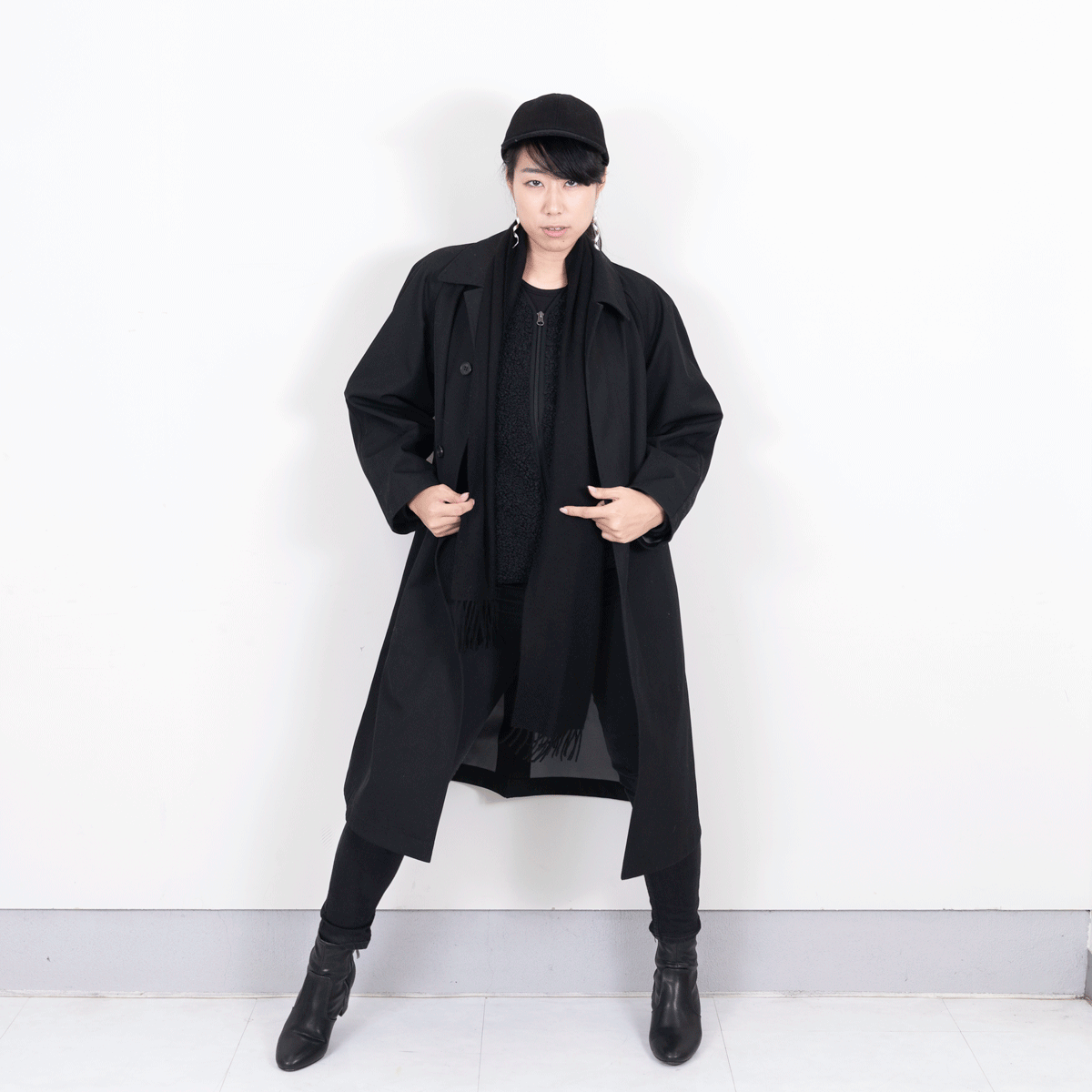 4. Men Custom Strech Wool Jacket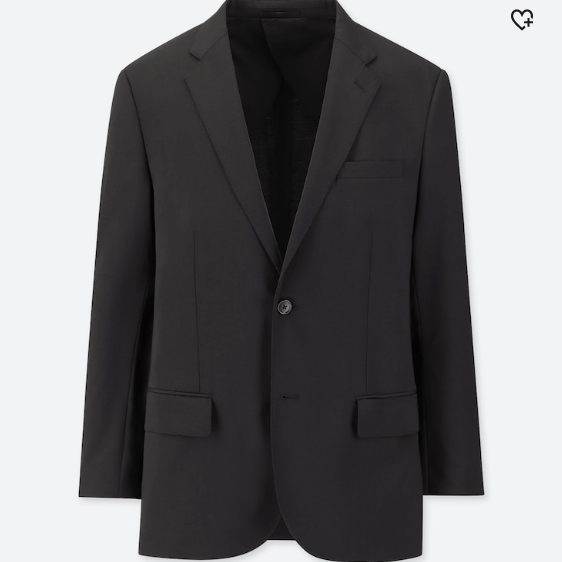 The "Men custom stretch wool jacket" can only be found online. It's a semi-customised jacket but it costs only ¥16,900 (about $116.69). As the name suggest, it's made of wool so it's high quality. By the way, do you know the difference between high quality and low one? MB says, in general, it's how thin the material is. The more thin it is, the more shiny and expensive it looks. However, thin material is not durable and will wear out quicker. "Men custom stretch wool jacket" uses wool No.110 (meaning 18.25 µm diameter wool fiber) perfect for durability. If you buy the same quality at say Galeries Lafayette, it could cost more than ¥50,000 ($345.23).
5. Compact Umbrela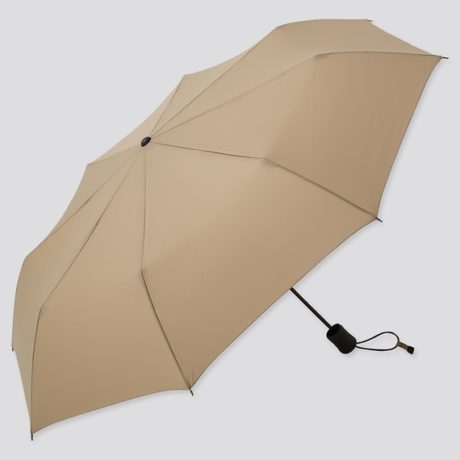 Especially in Japan, the weather forecast betrays us often. As a result people tend to have umbrellas with them at all times. The final must-buy item from Uniqlo's 2019 collection is the "Compact umbrella" which works in a very interest way. Of course, it's an umbrella, which I'm sure you know how to use, but this umbrella spins when submitted to strong wind. How many times have you had your umbrella flipped over because of strong wind? It costs ¥1,500 (about $10.36).
UNIQLO'S FASHION STYLE
Uniqlo's style is more basic. I do not mean that in a bad way. Basic means it's adaptable and accessible to everyone. You can be like me and only buy basic items from there, like T-shirts, and Heattech to wear under your regular clothes. Or, you can very easily dress entirely in Uniqlo. It's made so everyone can go and find something for them.

If you'd like to deeper look into Uniqlo fashion style, install the app "StyleHint (in English)" where many people share their Uniqlo styles (If you live in Japan or are looking for how Japanese people wear Uniqlo items, you'd better install the Japanese one). The great advantage of using this app is that you can find the name of the item and if you want to buy it, you can buy it on the Uniqlo app.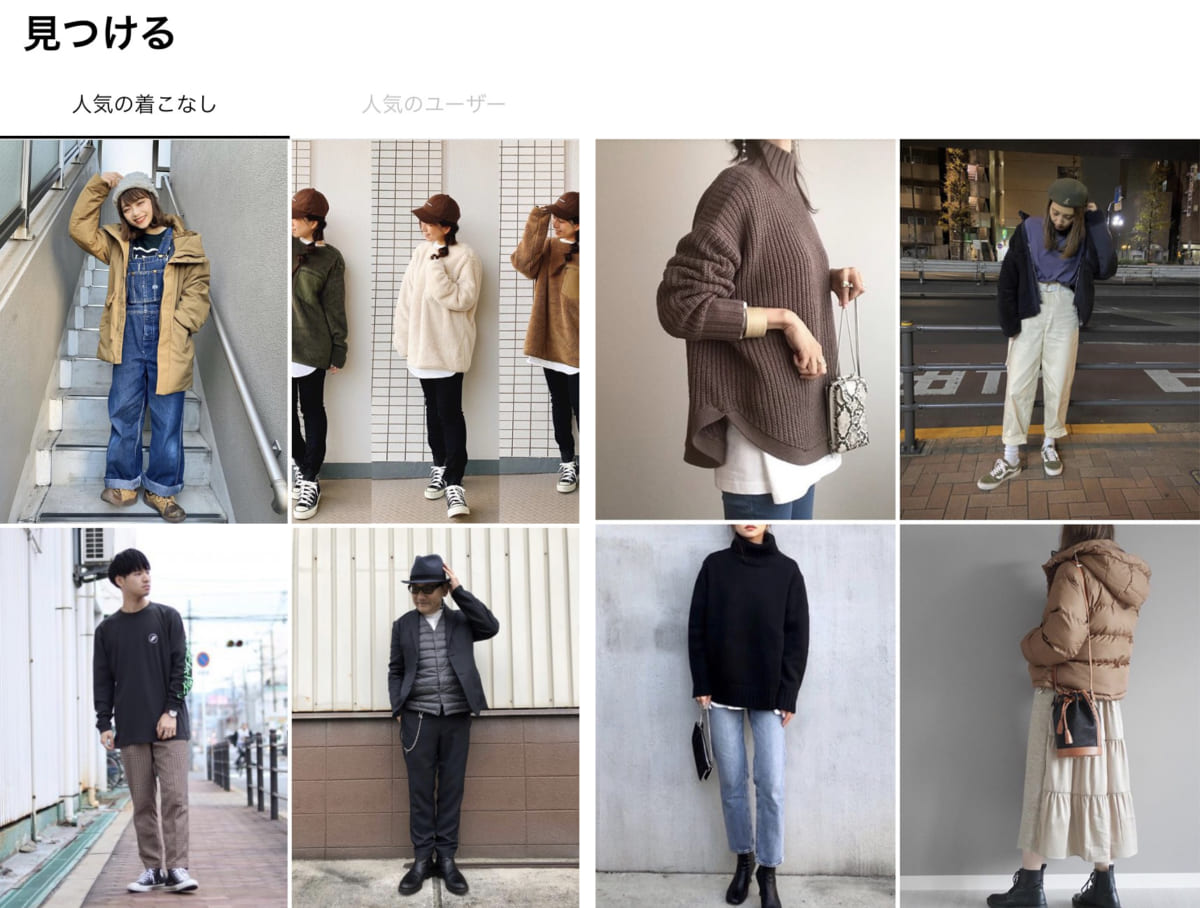 Uniqlo Men
Uniqlo's men's clothes are very simple and adjustable to one's style easily. They have everything from graphic tees, to sweaters, outerwear, pretty much all you might need in your wardrobe.
For men's business wear, in particular, these years Uniqlo makes a lot of effort. For example, as I've already mentioned "Men Custom Strech Wool Jacket" is worth buying. Many Japanese men wear only jacket or pants from Uniqlo becomes they fit comfortably and look very chic. Combining something casual and chic is the go to style for many of them.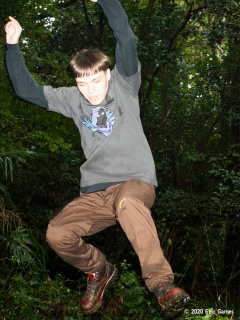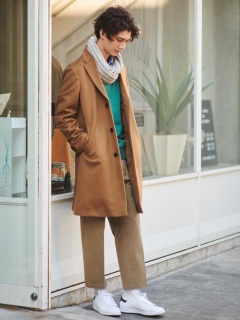 Uniqlo Women
Like the men's clothes, Uniqlo's women's clothes are simple for the most part, but they are even more customizable with accessories of all sorts.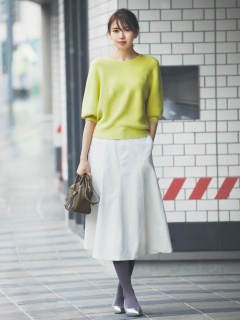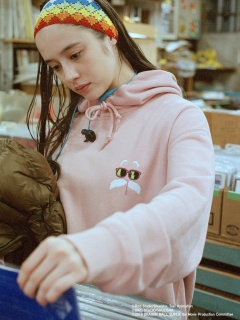 Uniqlo Kids
Now, I don't have kids. If I did, I'd be overjoyed by the stuff at Uniqlo for kids, mainly because of the price, but also because of all the nerdy graphic tees and I would get to nerd out and dress them in all my favorite anime merch.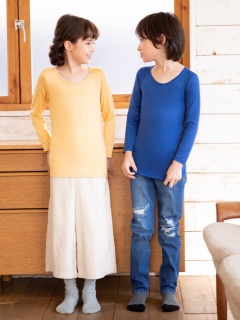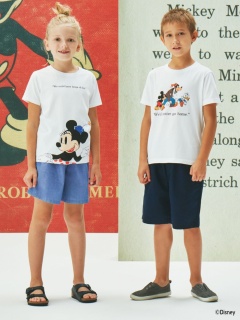 FASHION TIPS AND TRICKS YOU NEED TO KNOW BEFORE SHOPPING AT UNIQLO IN JAPAN
If you're headed to Japan and planning (you should be) on going to Uniqlo, there are a few things you should know and do ahead.
Install the Uniqlo app for coupons and more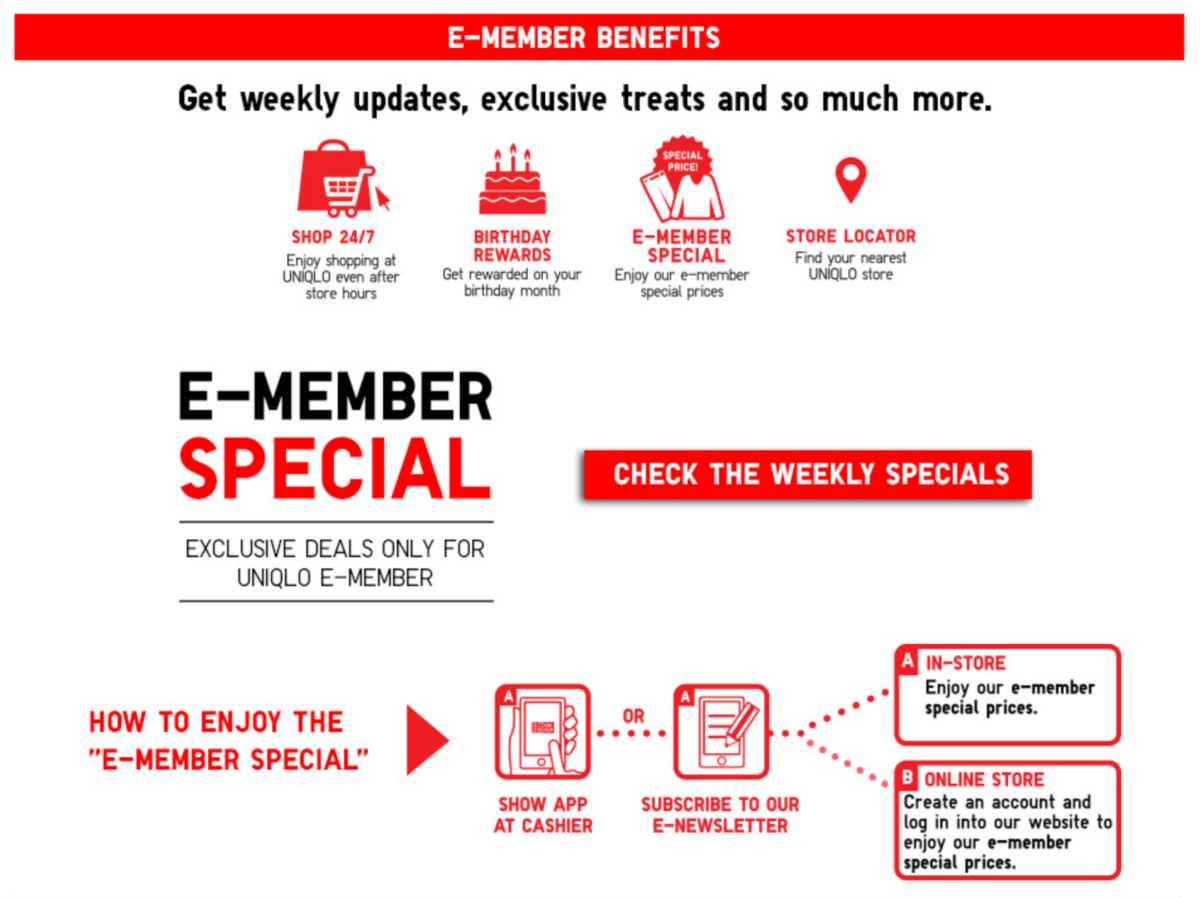 The Uniqlo app is quite handy, especially if you shop there
often. You can get coupons from it, check out the Styling Book and figure out
outfits for yourself, find what shop carries the item you need, and have access
to the entire online catalog.
Go on a weekend or public holiday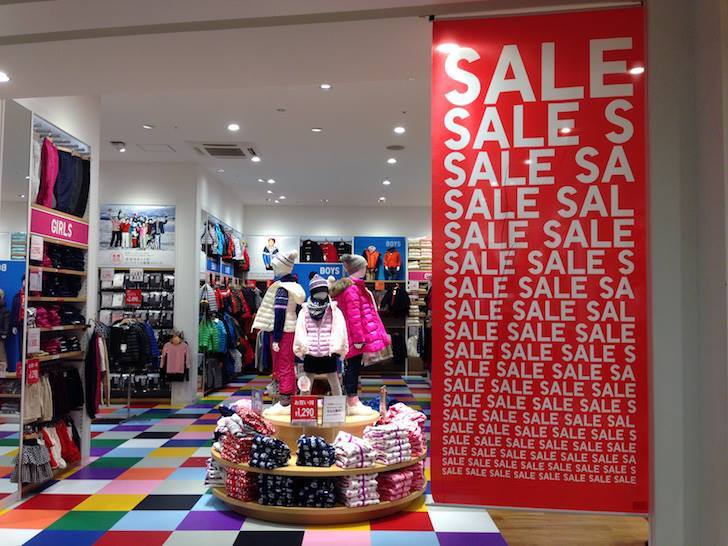 On weekends and Japanese public holidays Uniqlo will have limited sales. If you are here near a holiday, wait for that to go to Uniqlo. The biggest sales are on New year's, so if you are in Japan at that time, do not miss out on cheap goodies.
Japanese sizes are smaller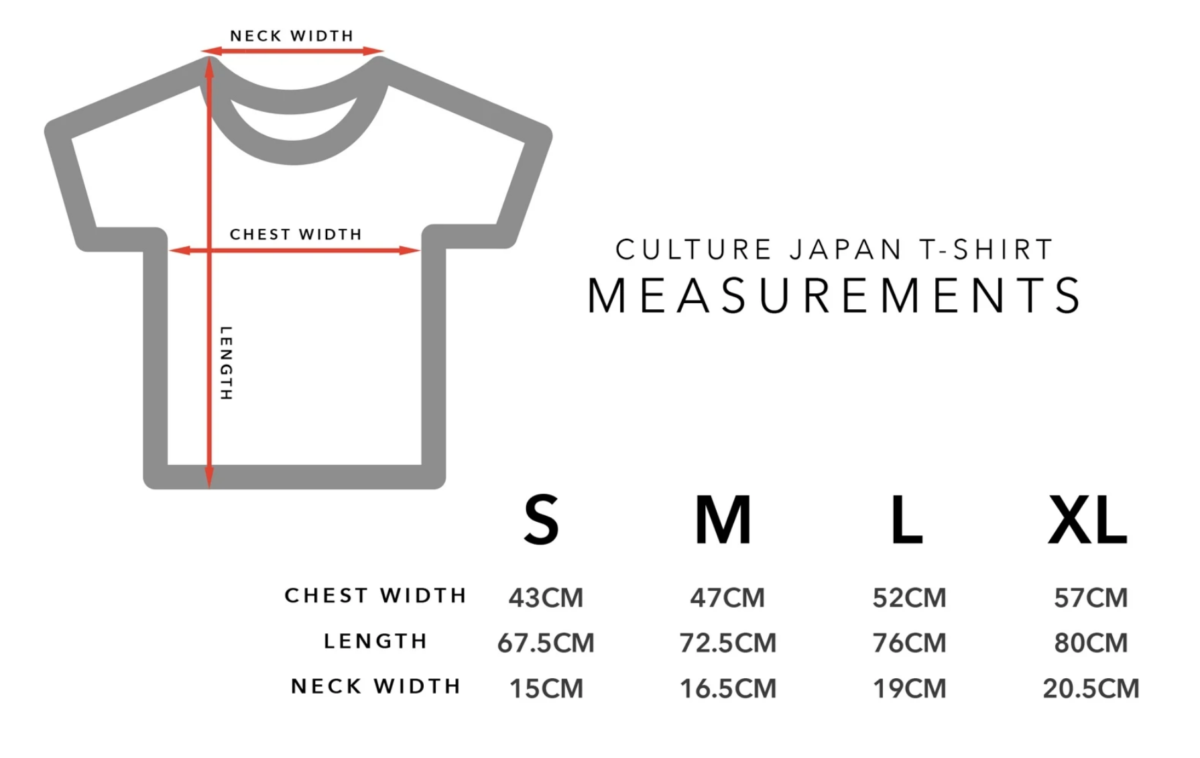 Sizes in Japan tend to be smaller, so try out items before you buy them even if the size is written is what you would wear at home. I can easily wear an S back in the US, but in Japan, I have to wear M most of the time. If you are on the bigger end of the scale size-wise, it might be hard finding something your size.
Our Otashift member Mona told me that she hardly buys women's items because she is very tall by Japanese standards (174cm). Instead, she buys men's S sizes. It's not only about the size but because the style between man and woman is quite different, I recommend women check out the men's section, especially when looking for street fashion. In fact, many Japanese women buy man's items to wear "over-sized". Here are some examples.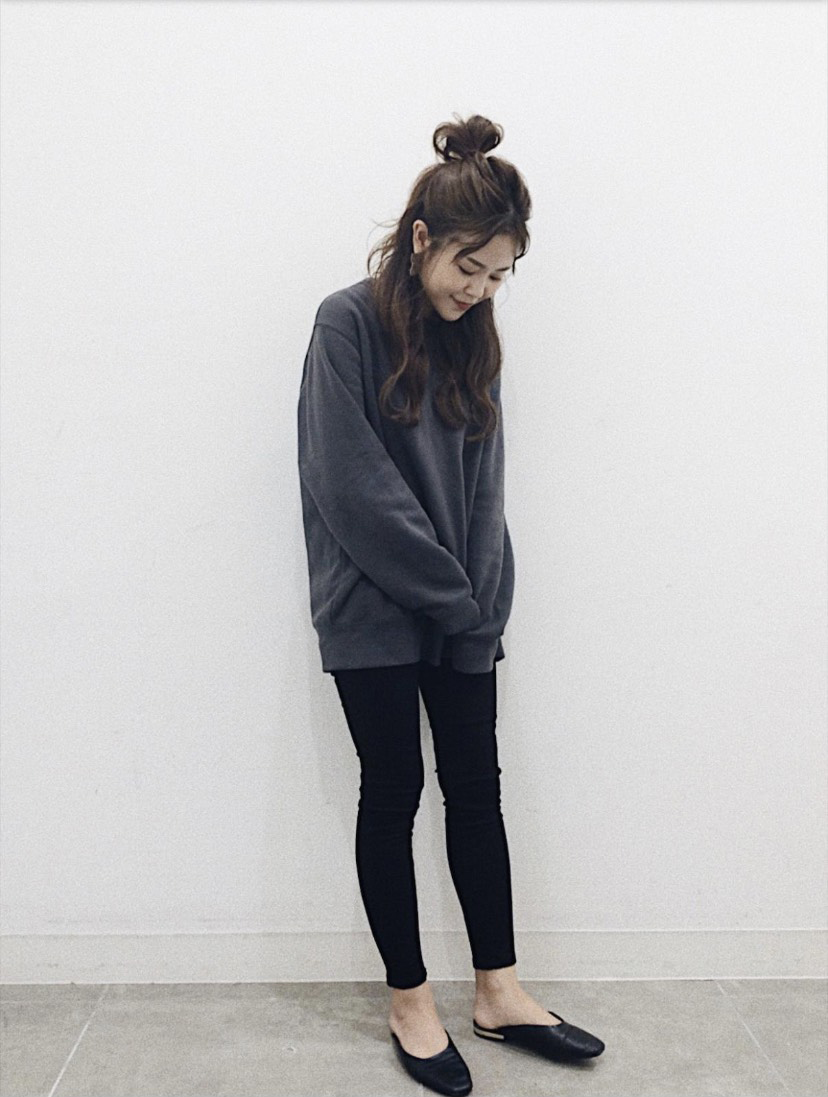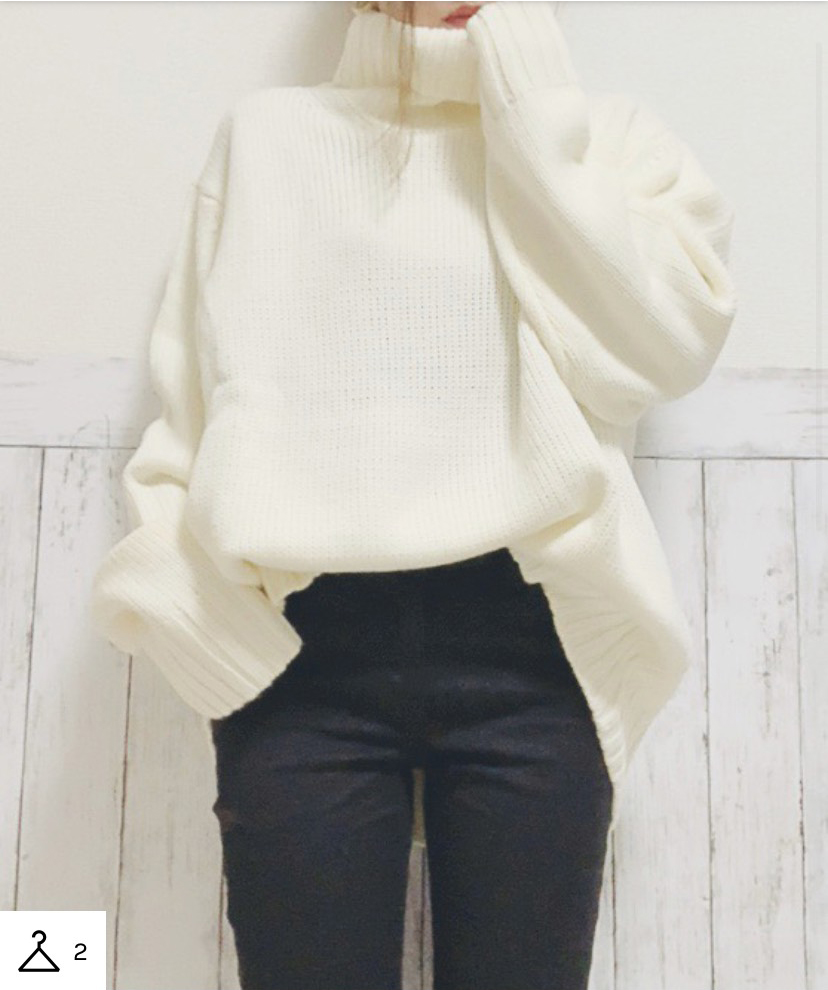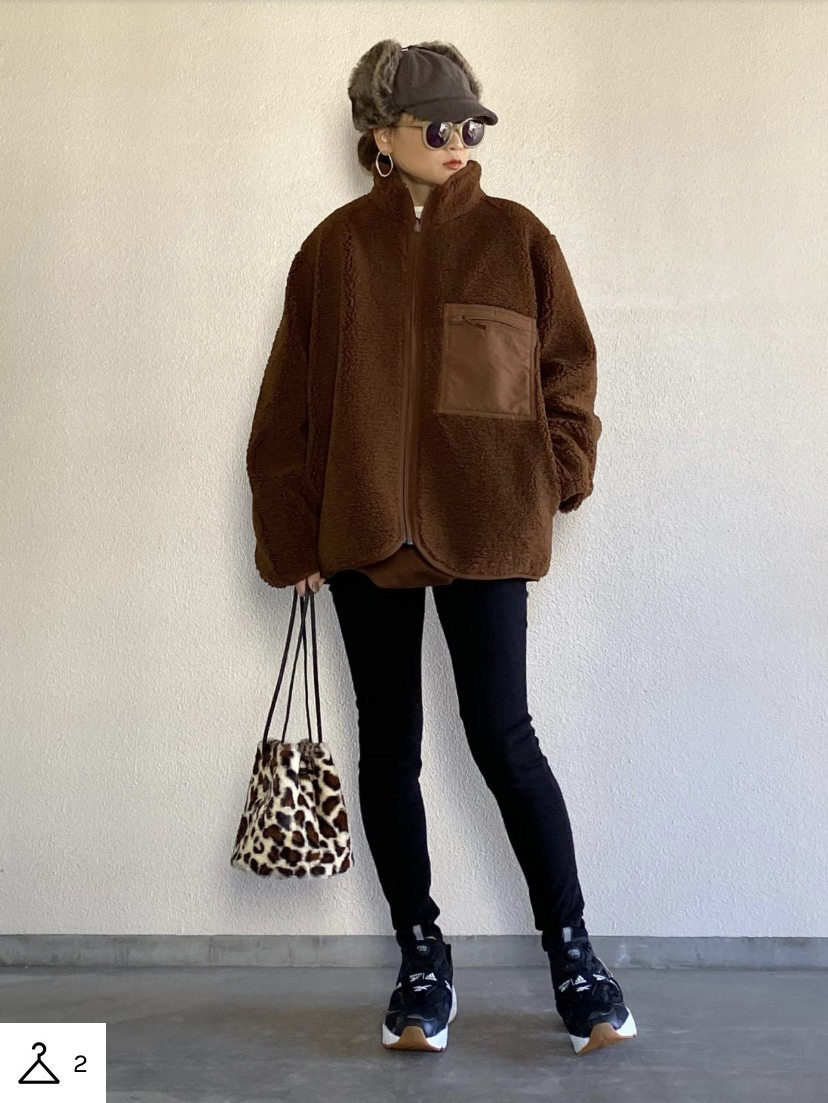 Look out for anime shirts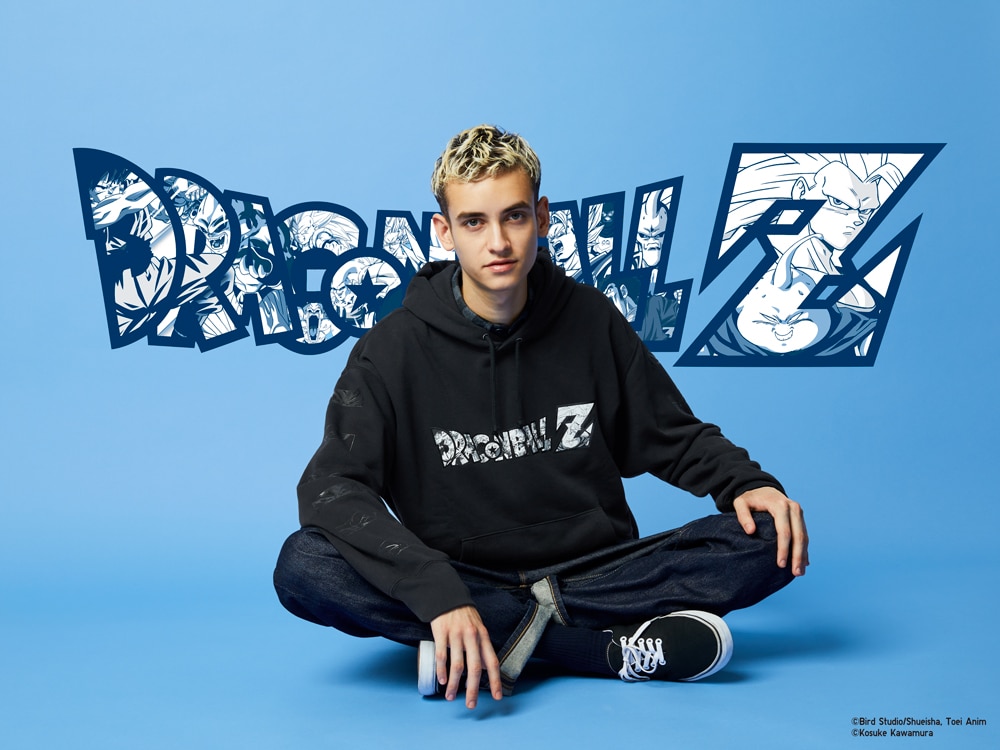 Uniqlo often has collaborations with big anime publishers. You will often find Dragon Ball, One Piece, Pokemon, as well as a lot of Disney swag. You'll also find whatever IP is big at the time, for example, Marvel and Star Wars stuff when the movies are about to or have just come out. The average price for T-shirt is around ¥1,500 ($10.36) so there's really no reason not to go crazy on those. These items are from GU, by the way, so if you want even more, check out a GU store near you (in Japanese).
UNIQLO WILL SAVE YOUR LIFE ESPECIALLY IN WINTER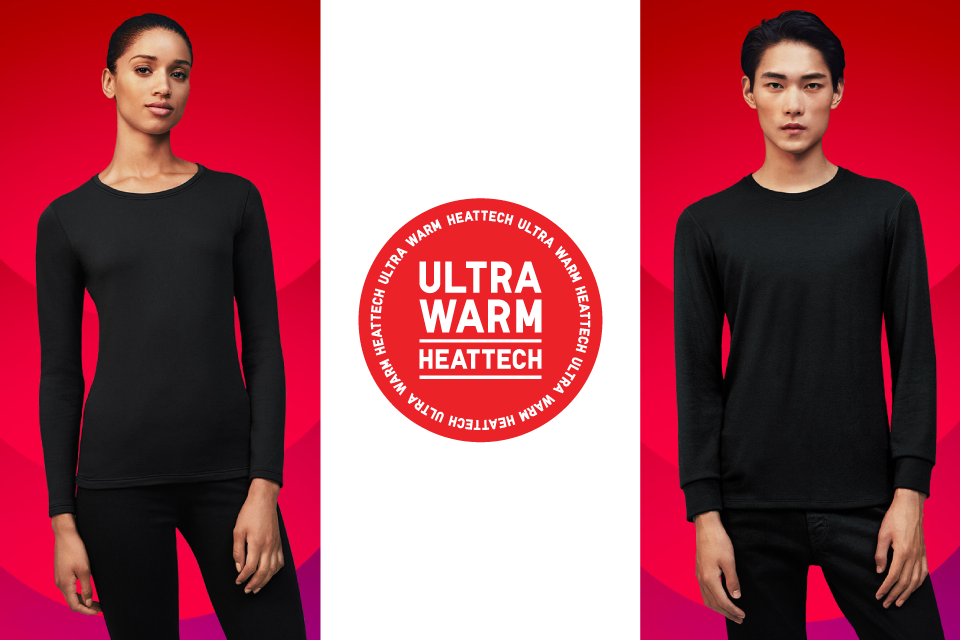 I've already mentioned it a few times, but Heattech is magic. I wear them below whatever I'm wearing when I'm out in the cold. I always have a Heattech undershirt and when it's really cold, I'll wear long underpants as well. It's supposed to conserve the kinetic energy from your body and convert it to heat, while retaining your own body heat longer. Whether the science is true or not, I'm not sure, but it definitely keeps you warm in the cold winter months, especially Japan's annoyingly dry winter.
Even if you do not think you'd wear Uniqlo type fashion, at least go there for the Heattech, it'll make your life a lot better.