In our previous article – The Most Influential Japanese Fashion Brands you Need to Know – we mention how big a market Japan is when it comes to fashion. But beyond that, it is also a major source of inspiration for fashion brands. When it comes to street fashion, especially, since it allows a lot of personalization, brands often scour the streets, to scout Japanese street fashion trends.
While Japan sometimes has a reputation for being a homogenous society where everyone is a Matrix-like copy of Agent Smith, dressed in a white shirt, suit and tie, this is far from the truth. While the aforementioned "salaryman" outfit is omnipresent, street fashion is very popular in Japan. Not only is it popular, it's very accessible. All the major brands are easily found, from Supreme, to Stüssy, among others. More importantly, though, there are some great Japanese street fashion brands as well.
Here, we'll have a look at some of the street fashion trends in japan for 2019, and what brands you should look out for.
Japanese Street Fashion: Men
Street fashion moves very quickly, especially as the seasons go, and since the Japanese seasons are all different from one another, you will find differences within them, especially when it comes to layering.
Japanese Men Winter Street Fashion Trends
In most of Japan, winter is pretty mild, but consistently cold. It allows for more layering, and is almost a continuation of Fall, with heavier garments and fabrics.
Overlapping layers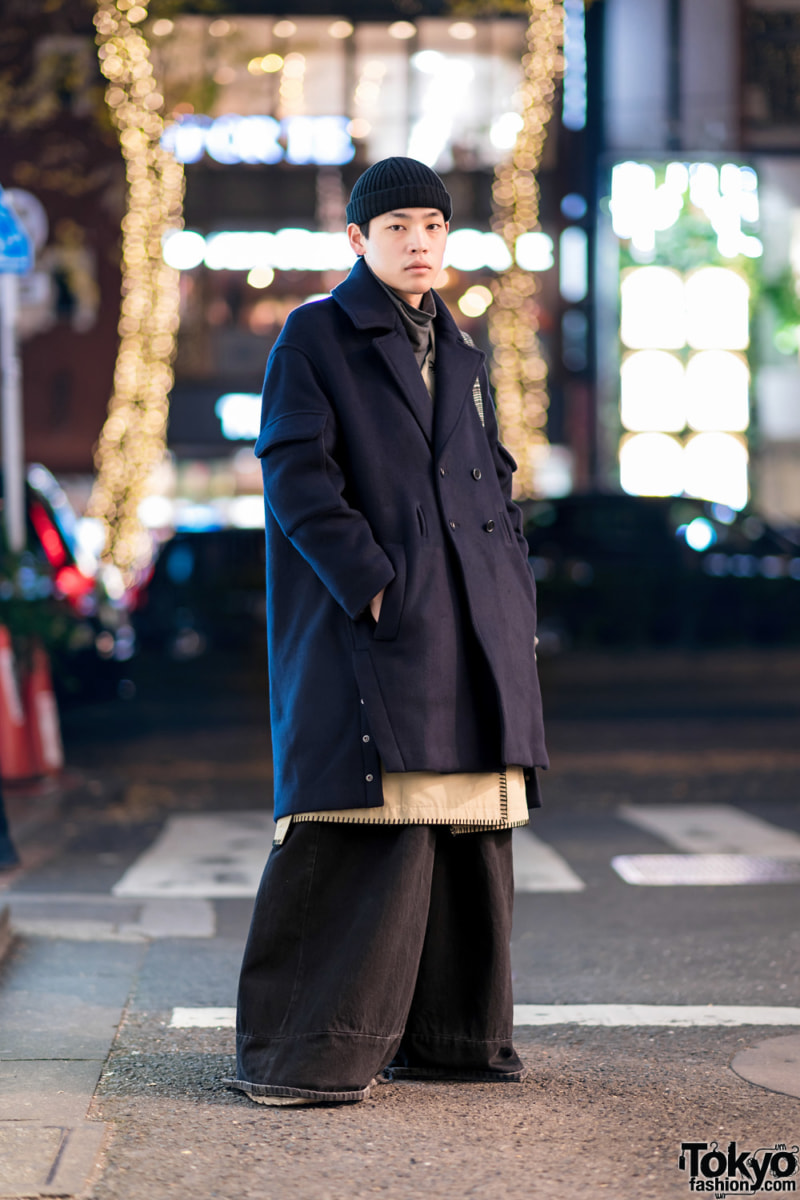 During winter, Japanese street fashion heads would often dress in layers that overlap and extend downwards, the closer they are to the body, allowing for all layers to be visible.
Minimalist all black everything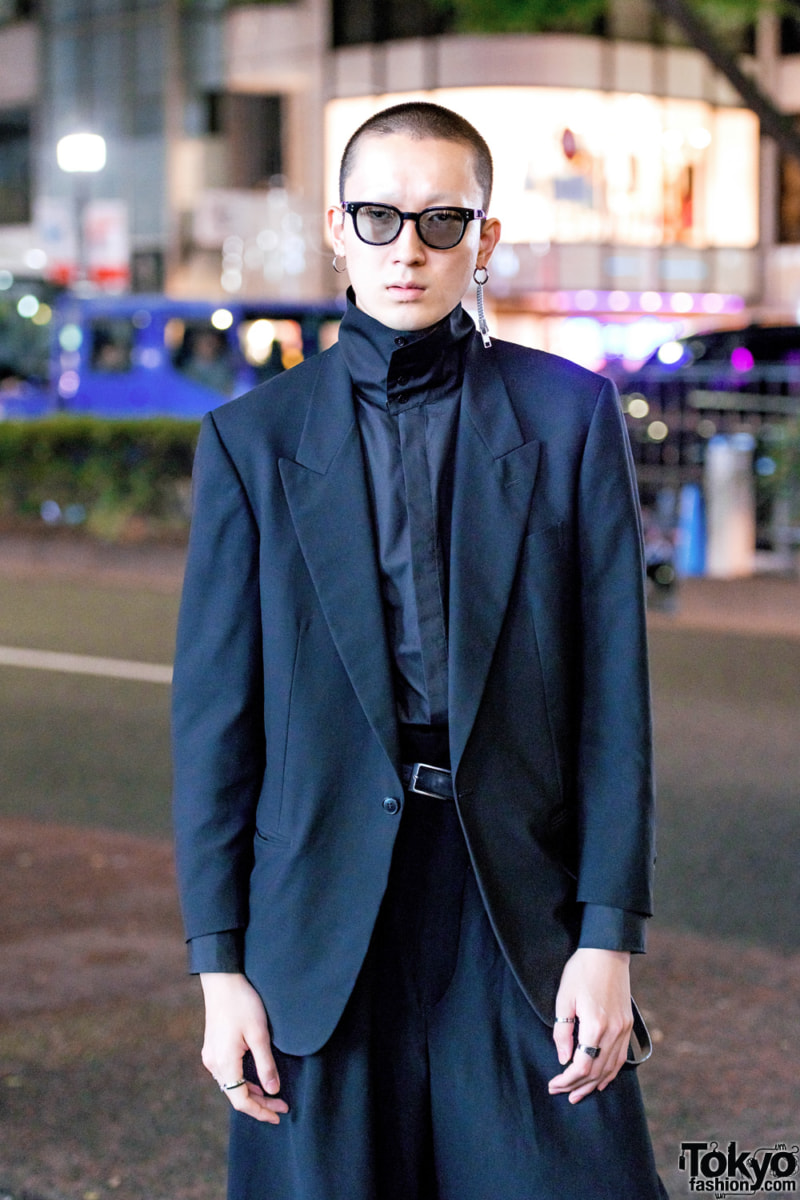 All black everything (read in a Jay-Z voice). This is truly a timeless look. Once again, this winter, it is found adorned by the fashion-heads on the streets of Tokyo and in Japan.
Japanese Men Spring Street Fashion Trends​
Like fall, Spring is a bit all over the place. But it's also the time when flowers start blooming, and colors are, back within nature, and on men's outfits.
High waist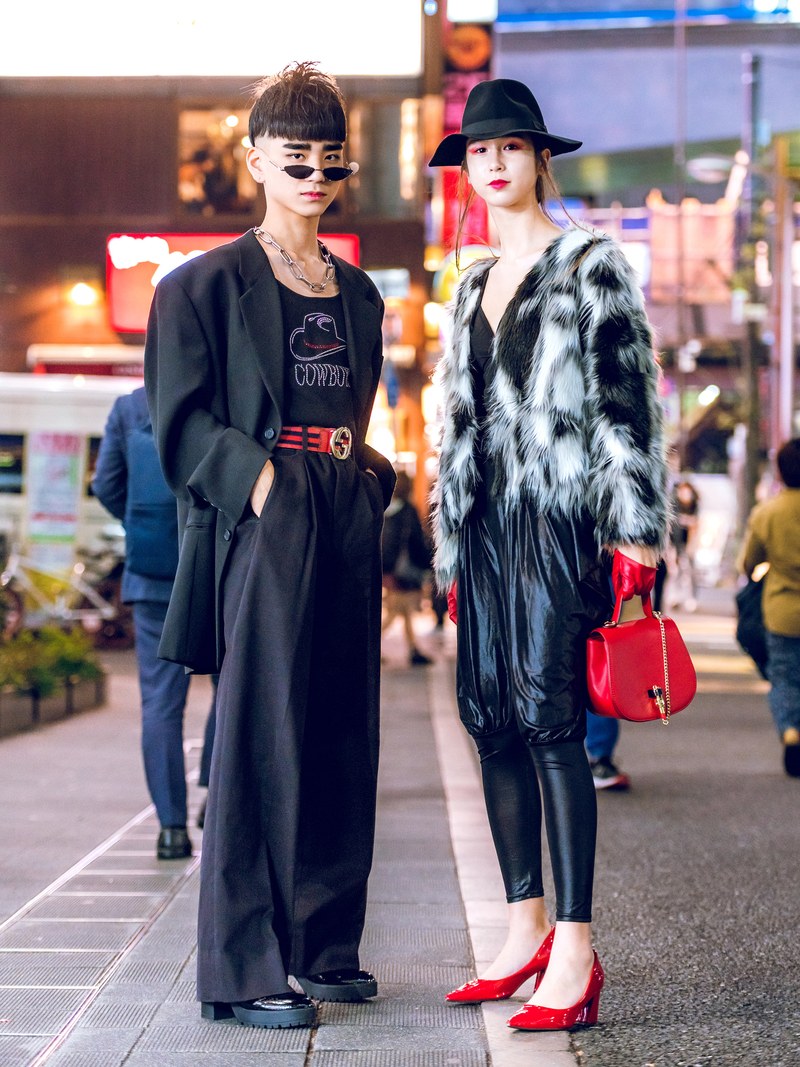 While this has been a trend in the past few years, men wearing pants high up their waist has become more prevalent this year.
Business, but not really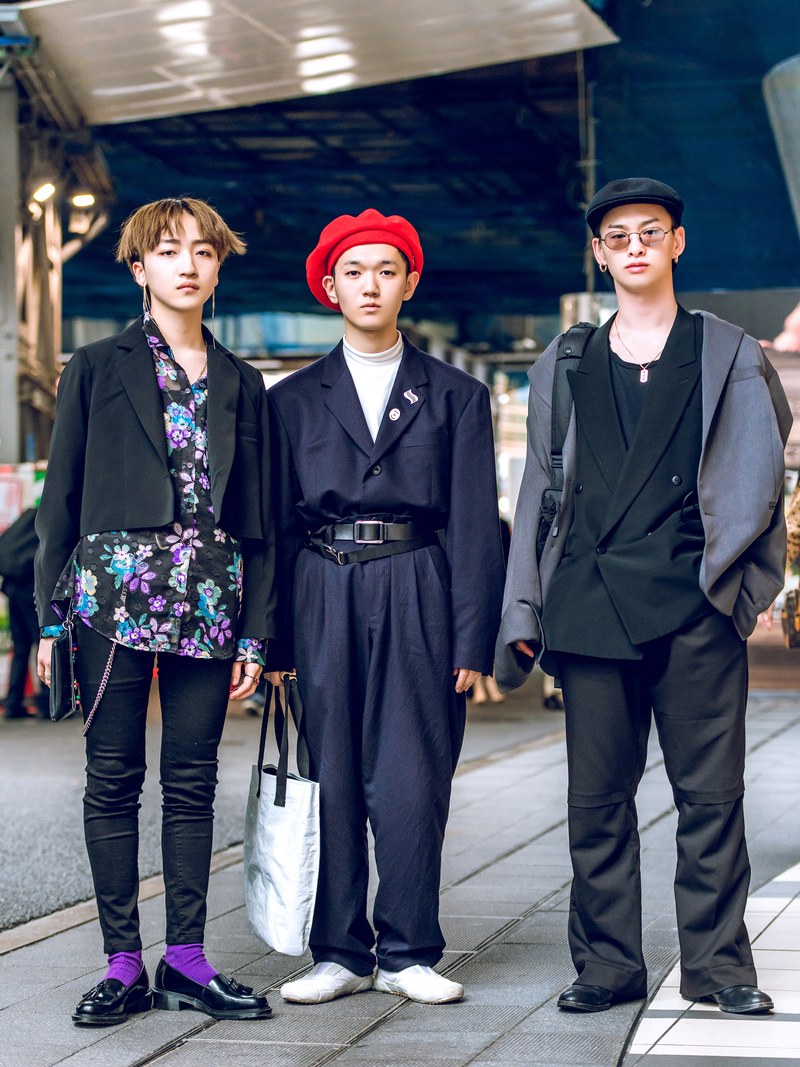 Slacks, shirt, tie, vest. All are there, but it wouldn't count as business appropriate. Slightly baggy, long collar, oversized sleeves, and shape shifting outfits were all the rage.
Japanese Men Summer Street Fashion Trends​​
Japanese summers are brutal. Extreme heat and humidity. People wear shorts a lot more, and attempt to show off their sneakers more often through that.
Long sleeve top + shorts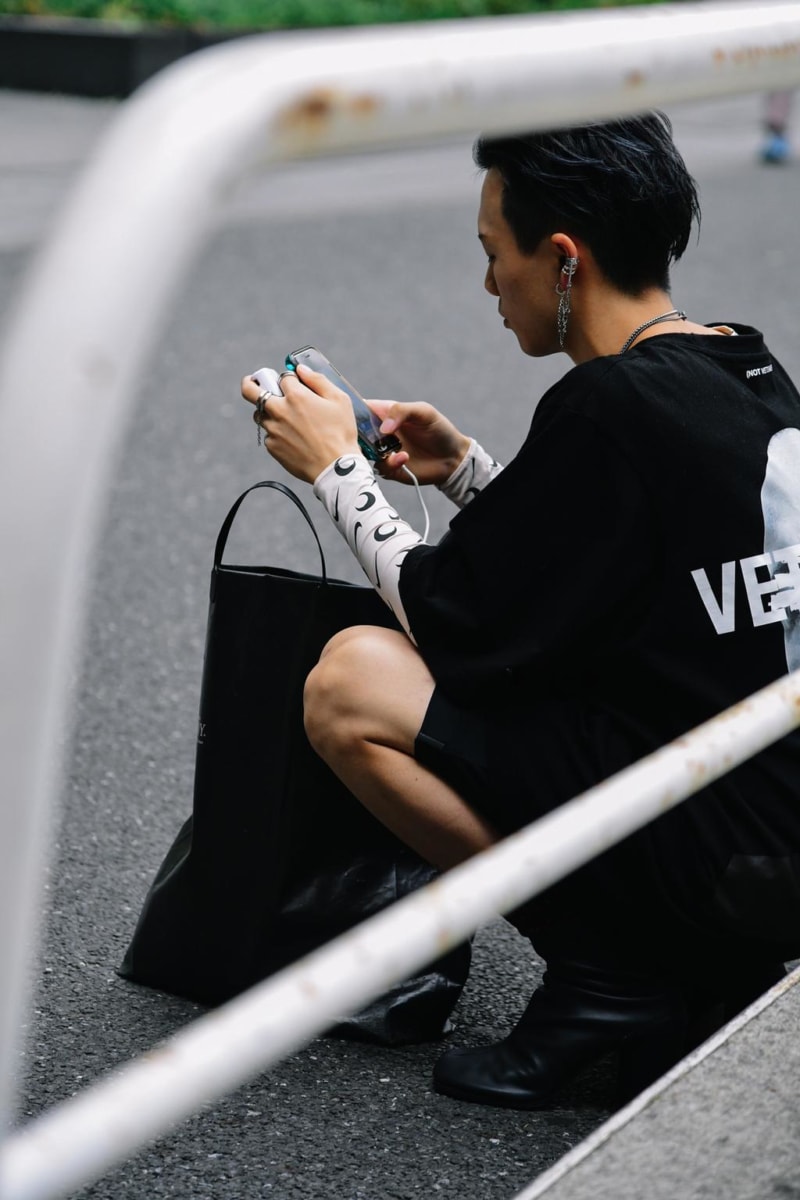 Best of both worlds, right? This summer, Tokyoites could be spotted with long sleeve shirts, and a hat, probably for protection against the hateful summer heat, all the while showing off their legs.
Ugly sneakers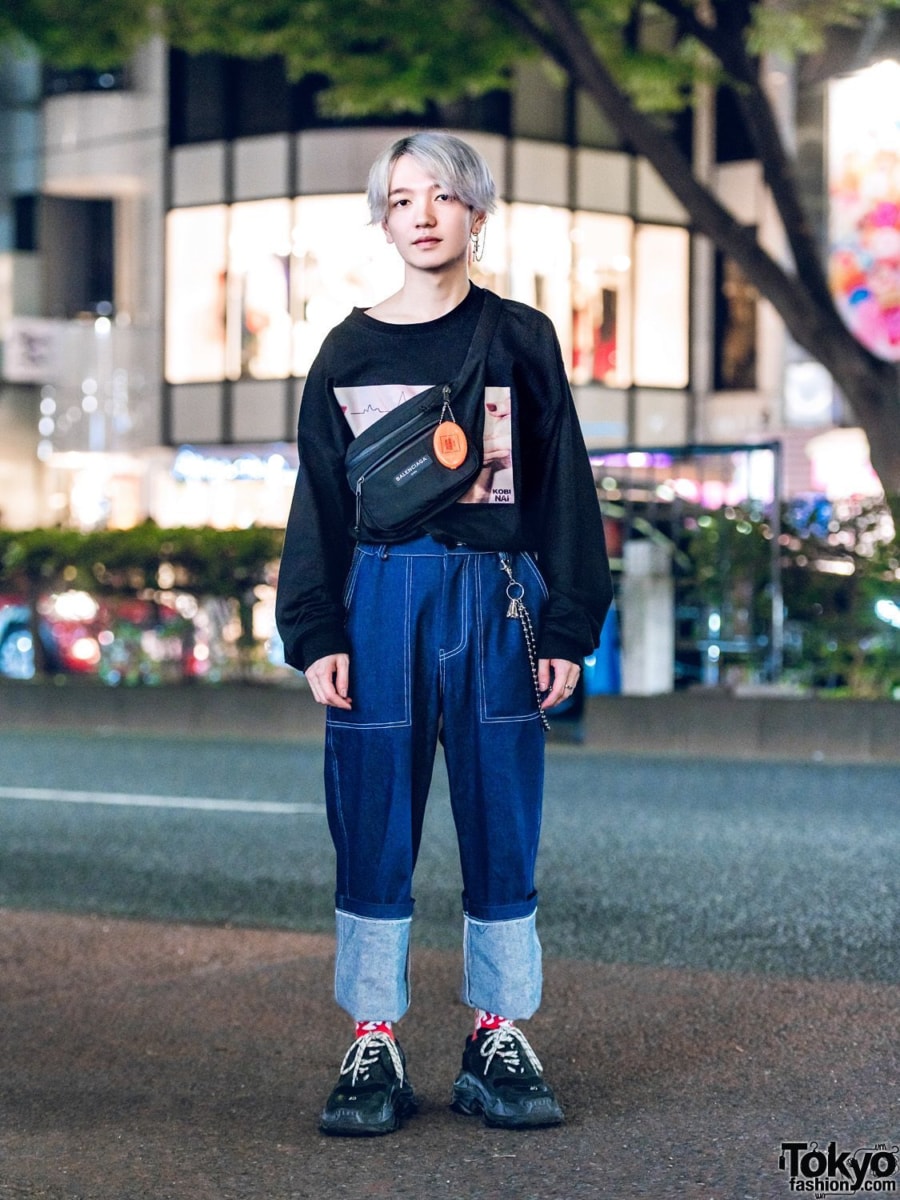 Yes, I know. The ugly sneakers are not new. But they were a trend this year too, and seem all the more prevalent, thanks to cheaper alternatives to Balenciaga, such as Fila's line of oversized "ugly" sneakers.
Japanese Men Fall Street Fashion Trends
Fall in Japan goes really quickly from warmer to cooler, to sometimes really cold, so people are prepared for that and wear layers that can be removed.
Dull-colored Long Coats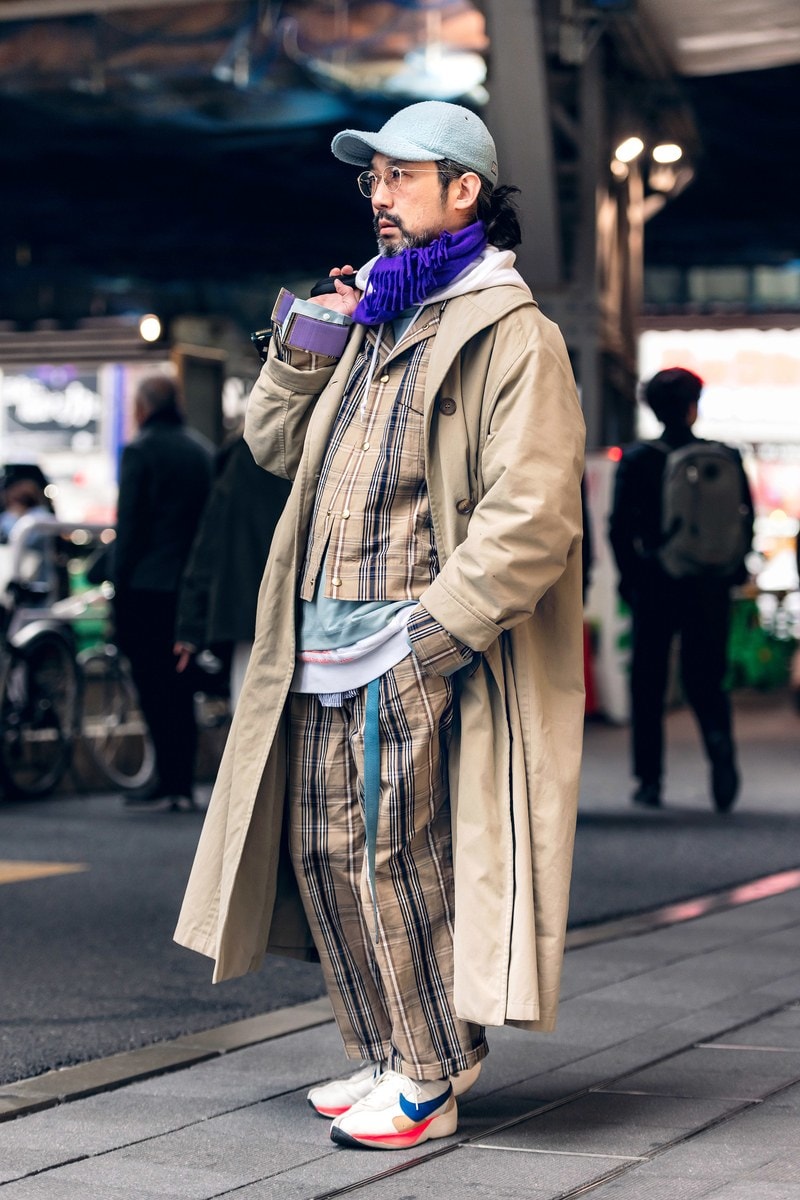 Once Fall hits, dull-colored long coats start appearing. People start wearing a lot of beige, olive, or military green long coats, which they can easily remove if it gets any warmer.
Bell-bottomed pants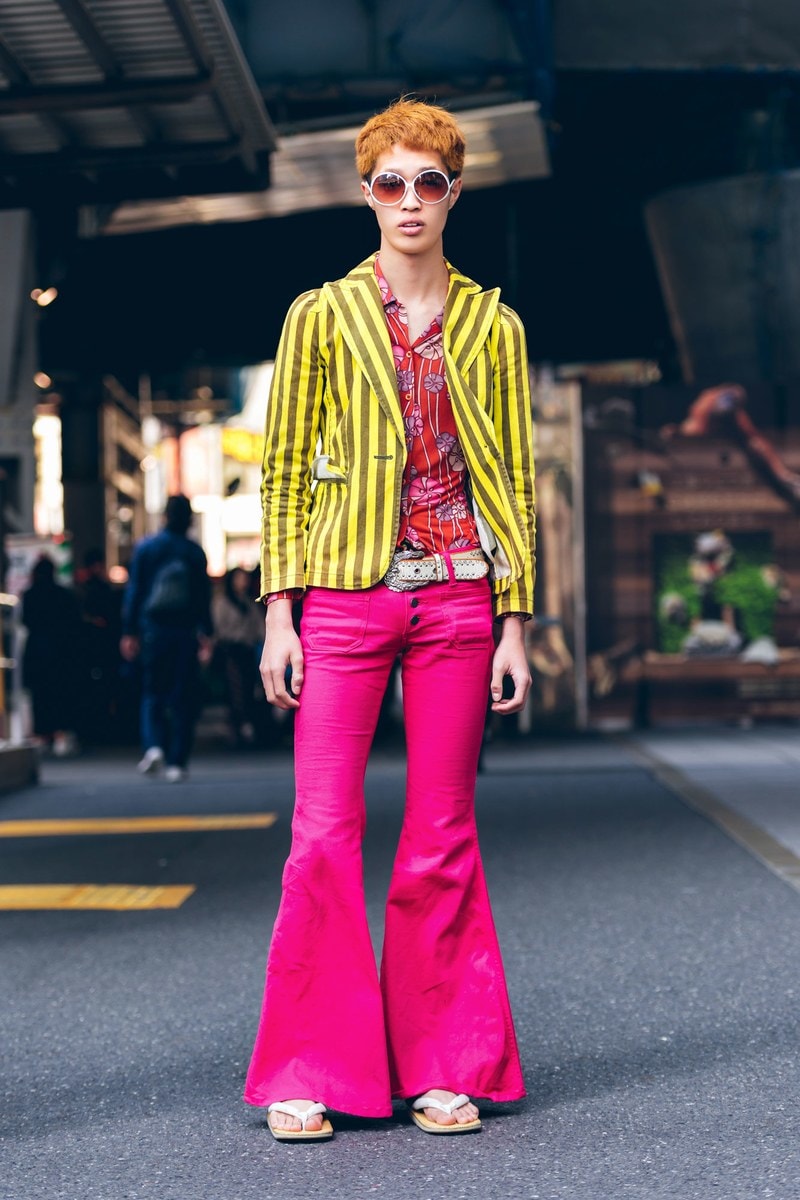 They're making a comeback. They had already made their comeback for women, but this Fall, men are embracing them anew.
Japanese Street Fashion: Women
Japanese street fashion for women is probably even more forward thinking. It's a lot more personalized, and a lot cheaper, allowing for more variety, more cuteness for those into that, in addition to full access (and use) of men's fashion items.
Japanese Women Winter Street Fashion Trends
Winter when it comes to street fashion for Japanese women is the occasion to not only take out the fancy coats and sweaters, but somehow, also to show off their legs.
All Black layering + no pants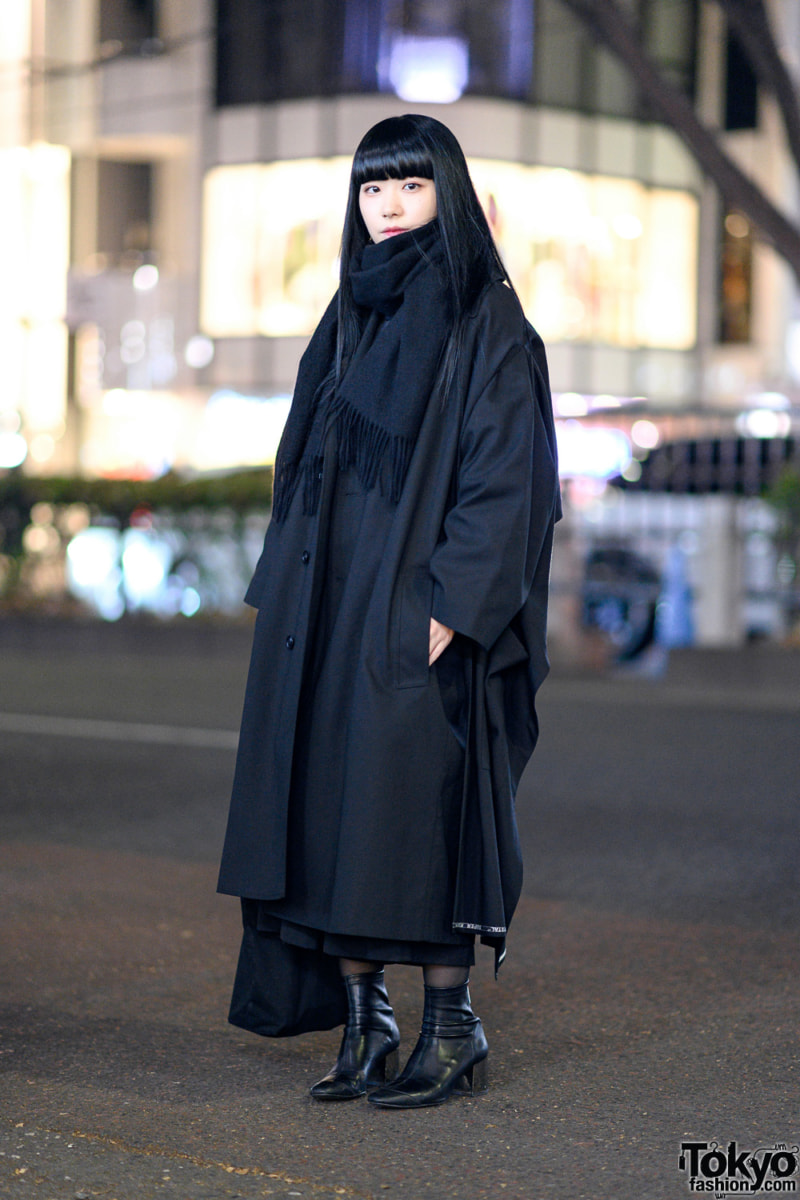 While the rest of us normal humans are dying from winter, the Japanese woman could not care less. Pants seem absolutely forbidden in winter in Japan for women.
Cowl neck dresses and platform shoes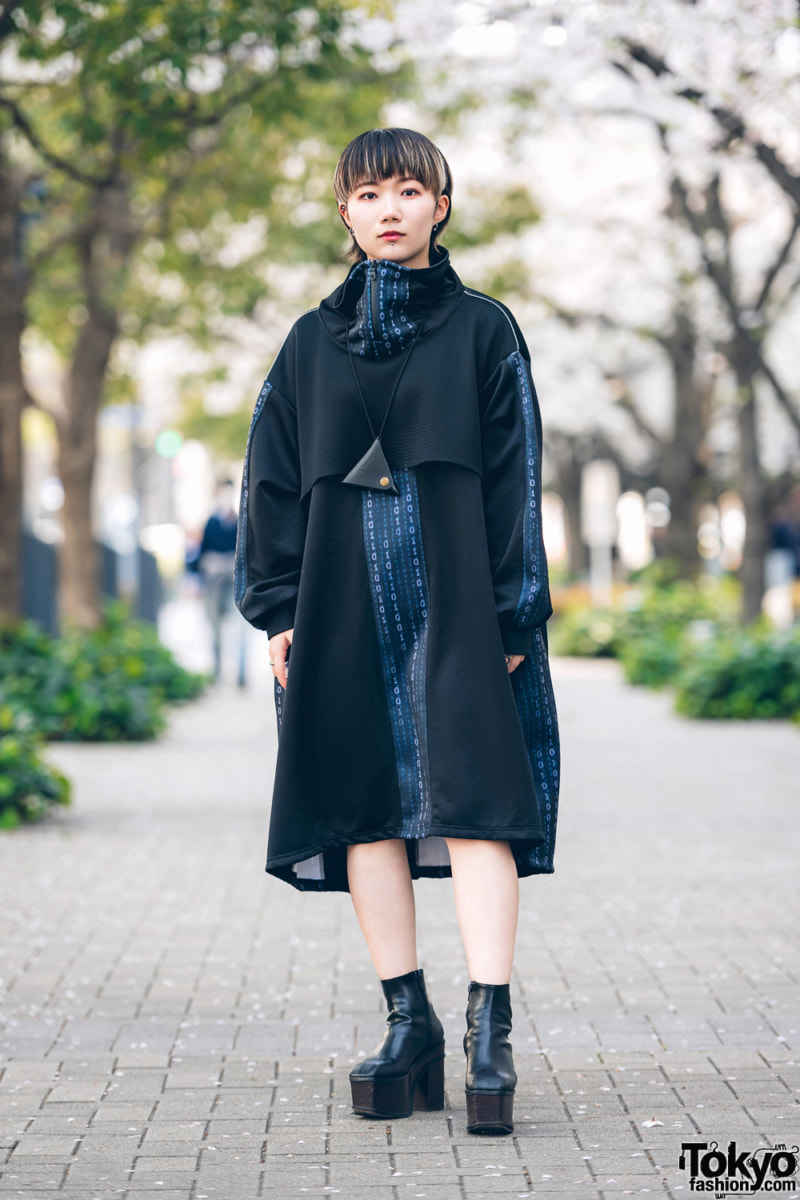 This combination was absolutely everywhere, and for good reasons. There's this cool futuristic look to a cowl neck dress and platform shows
Japanese Women Spring Street Fashion Trends
While the rest of the world seemed to opt for minimalism in Spring, the streets of Japan adopted a more colorful, futuristic, and playful look to its fashion.
Mashed up prints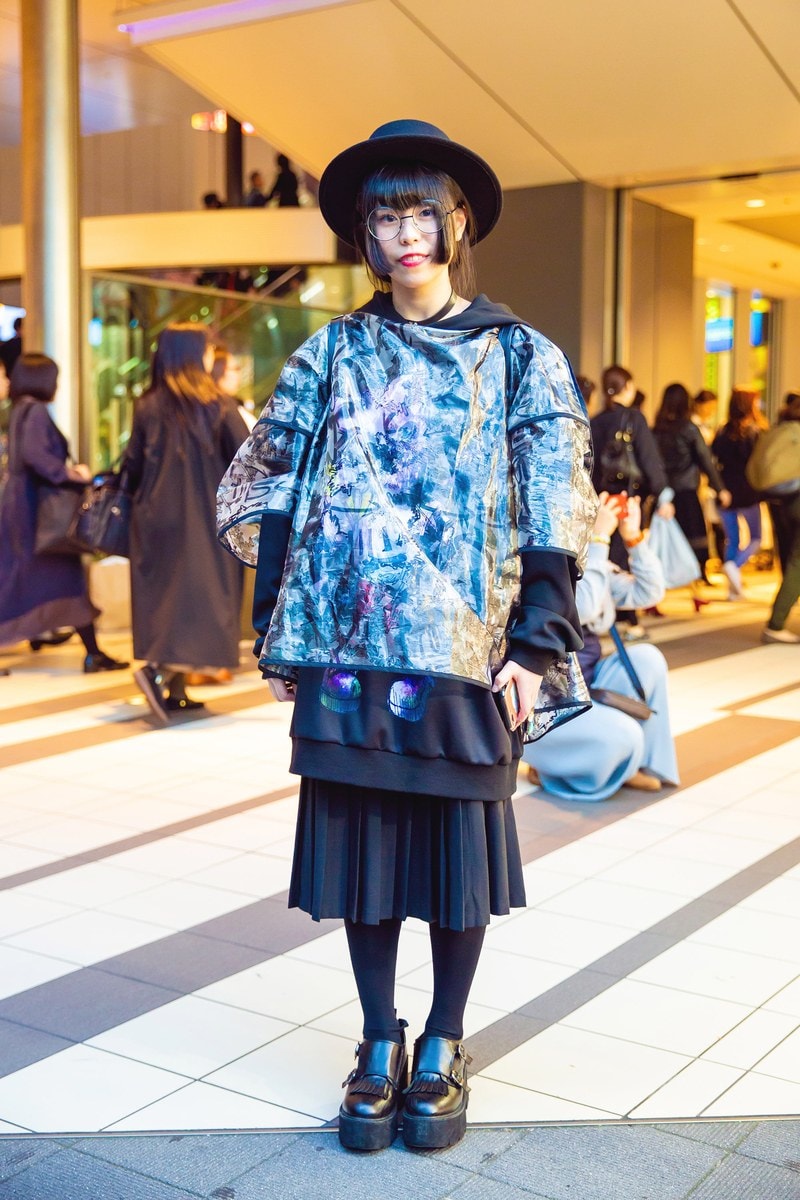 Mashed up prints were used in the most varied ways possible. Sometimes consisting of simple alternation of patterns, while other times containing more graphical looks to them, sometimes in ways I do not have words to describes, but more importantly, perfect.
Traditional Japanese dresses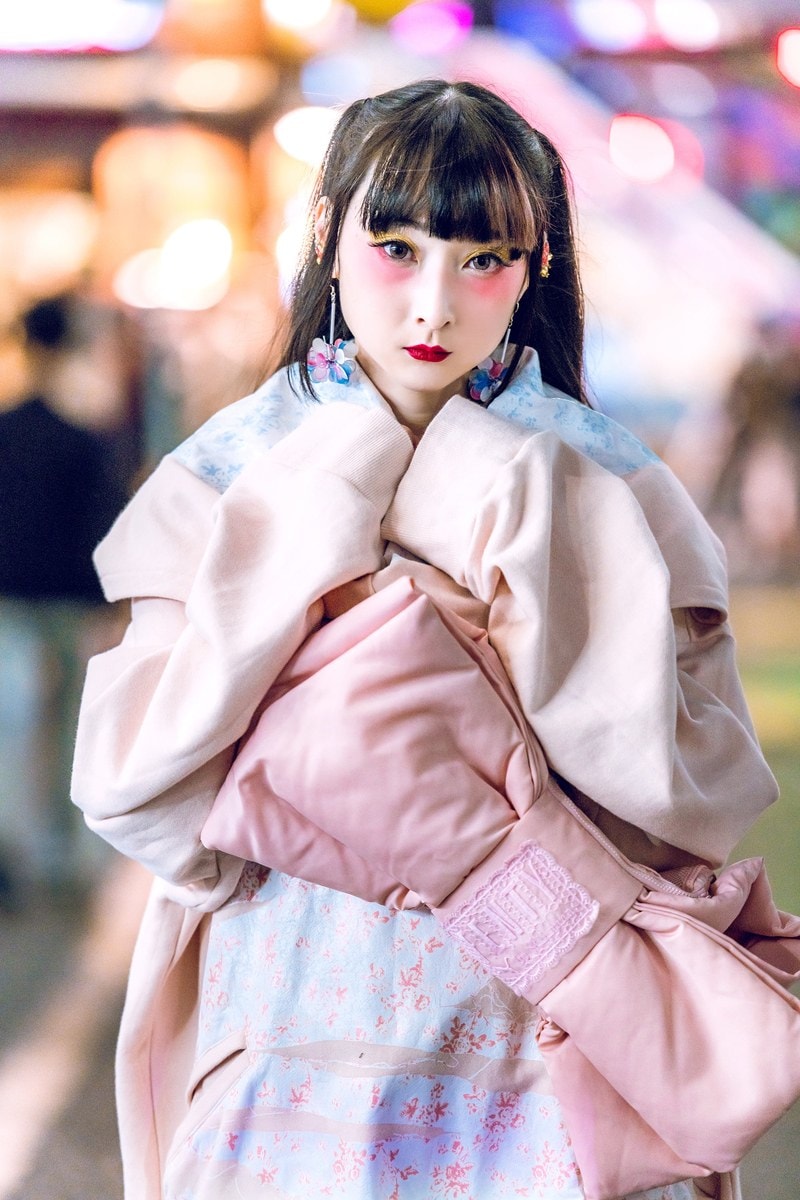 Never have I witnessed traditional Japanese dresses being used to this extant for street fashion. I'm glad they are being used. They are proving extremely versatile.
Japanese Women Summer Street Fashion Trends
Japanese street fashion in summer for women is a bit weird. While in winter they show off their skin, in summer, despite the sweltering heat, they hide away so the sun doesn't torch them.
Long sleeve top tucked into colorful baggy pants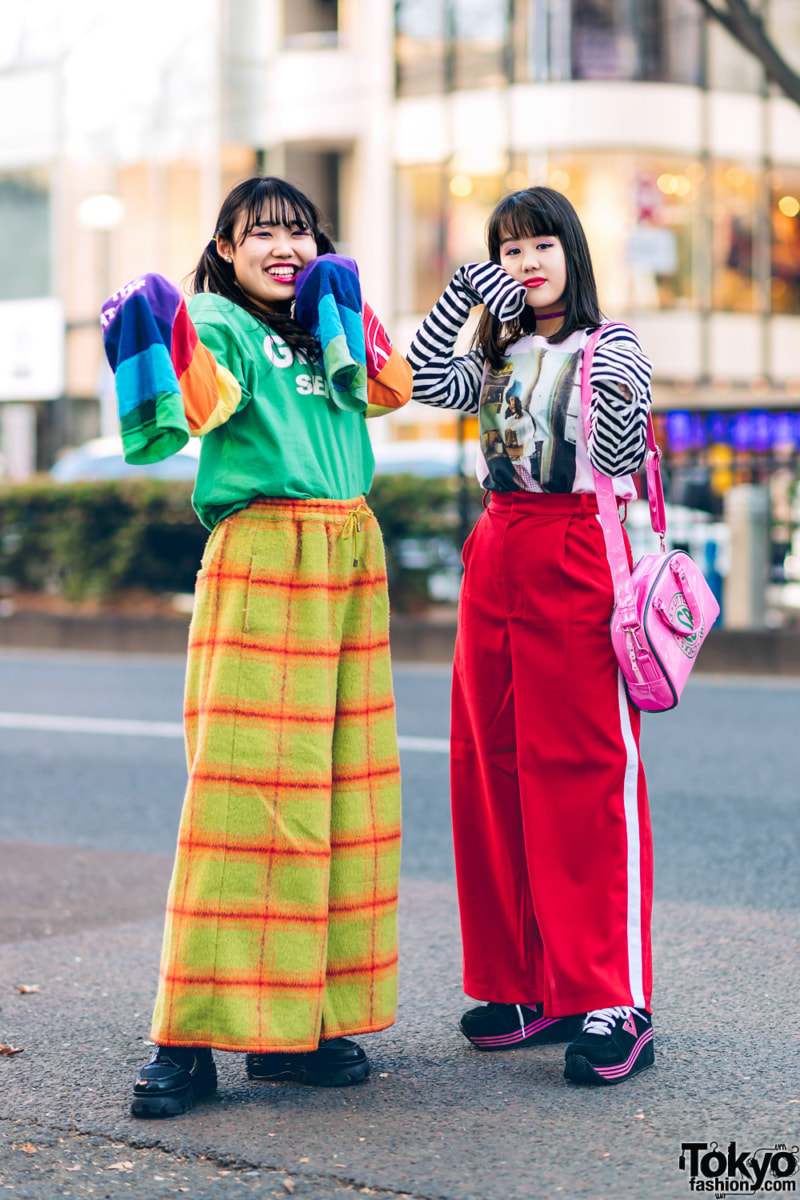 The rule here to to be as colorful and playful as possible with your look, while hiding as much skin as you can.
Sheer lace cardigans and pale colors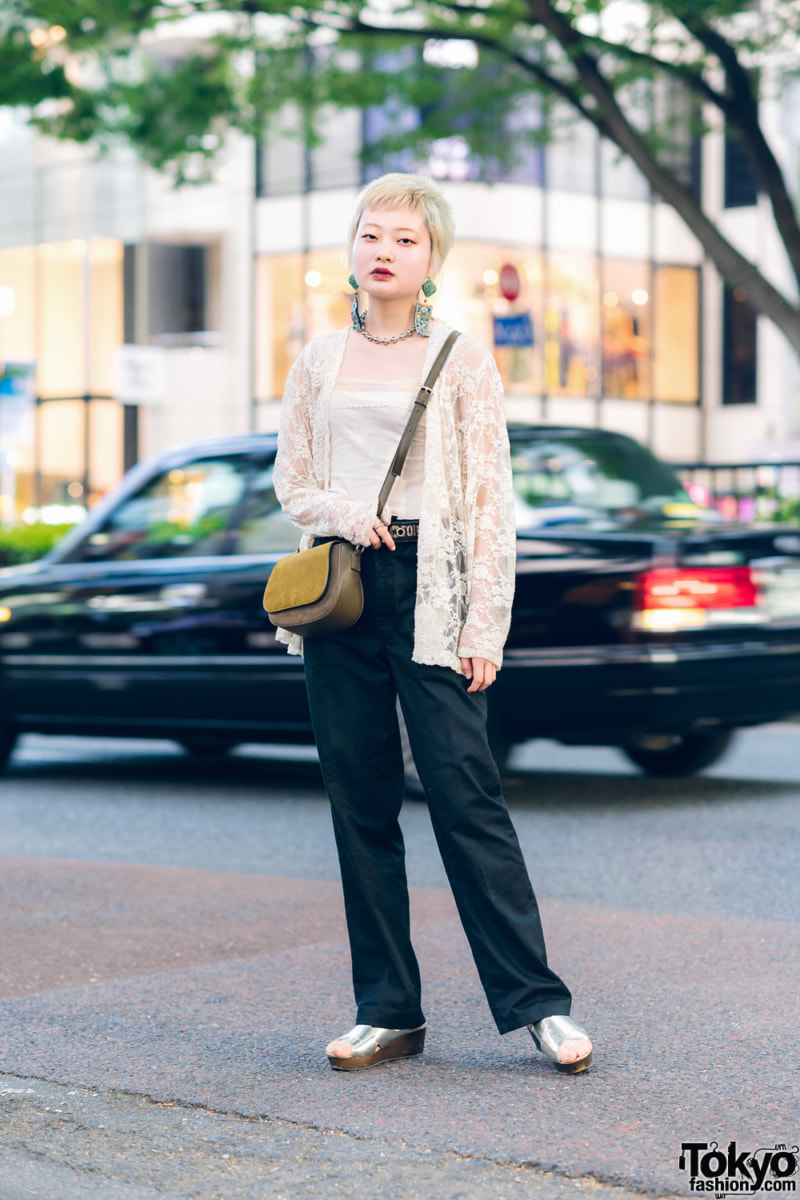 Perhaps to not attract to much sunlight, while colorful clothes were popular with one part of the Japanese population, the other part chose to include paler colors to their fashion style.
Japanese Men Fall Street Fashion Trends
Fall is perhaps the best season for Japanese women's street fashion. The variability in weather means a variety of outfits and styles. One day, they'd dress in a sporty look, the other in a more intricate one. It's really the best time to get inspired by people and change your wardrobe.
Print under solid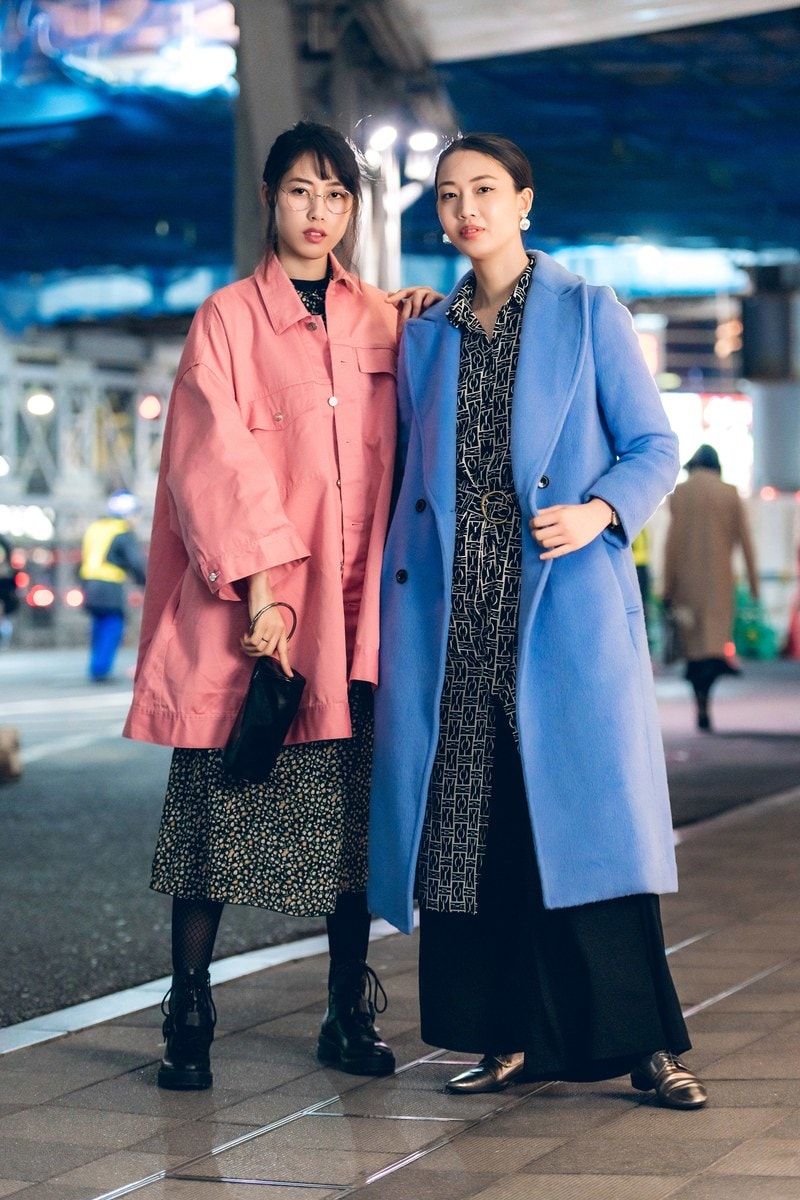 This year, during fall, one would often see long printed light patterns on dark canvas, work under a solid colorful coat.
Plaids, still…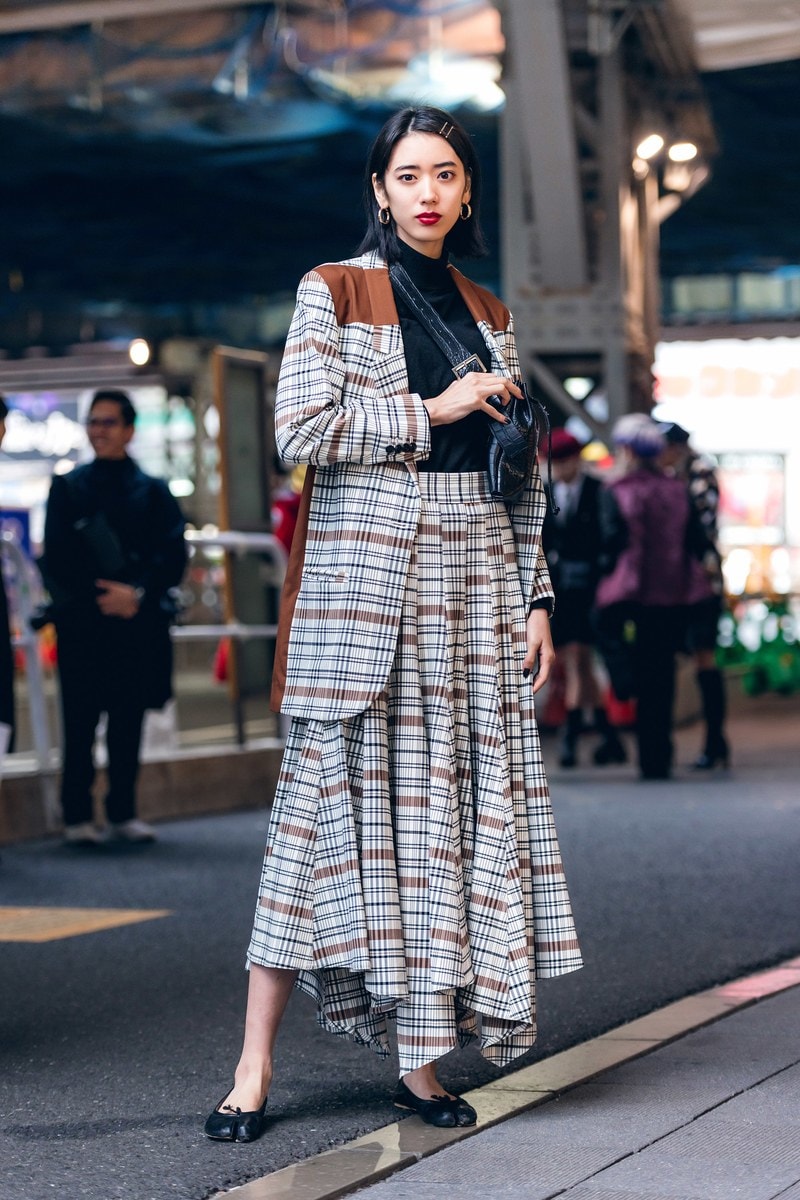 Plaids are a big constant when it comes to Japanese street fashion, especially in Fall. Year in, year out, they're always here. I, for one, fully embrace that.
POPULAR JAPANESE STREET BRANDS
There are tons of great Japanese street fashion brands. Some, like Bape are know worldwide. Others, however, are much less known, even in Japan. Here I'll list a few of the Japanese street brands you should know about, and where to shop for them online or if you find yourself in Tokyo.
A Bathing Ape (Bape)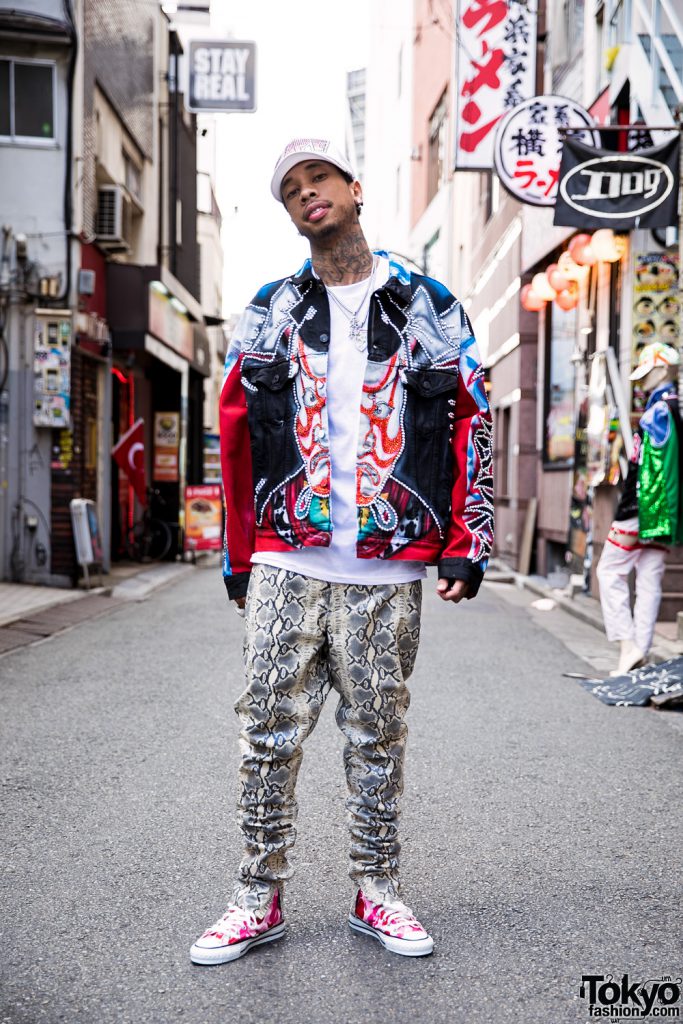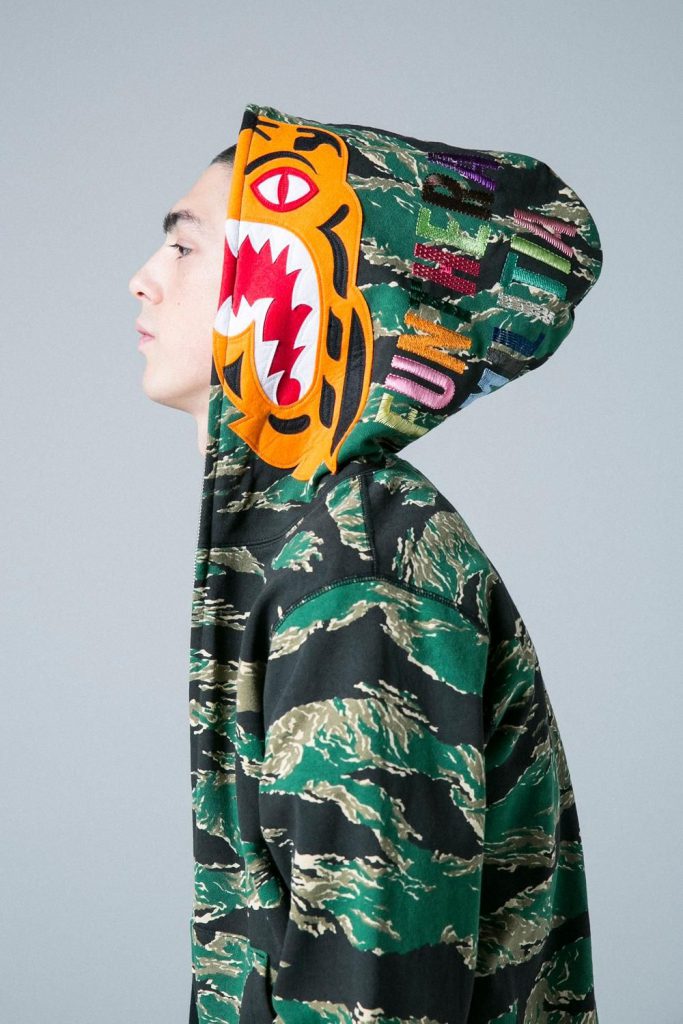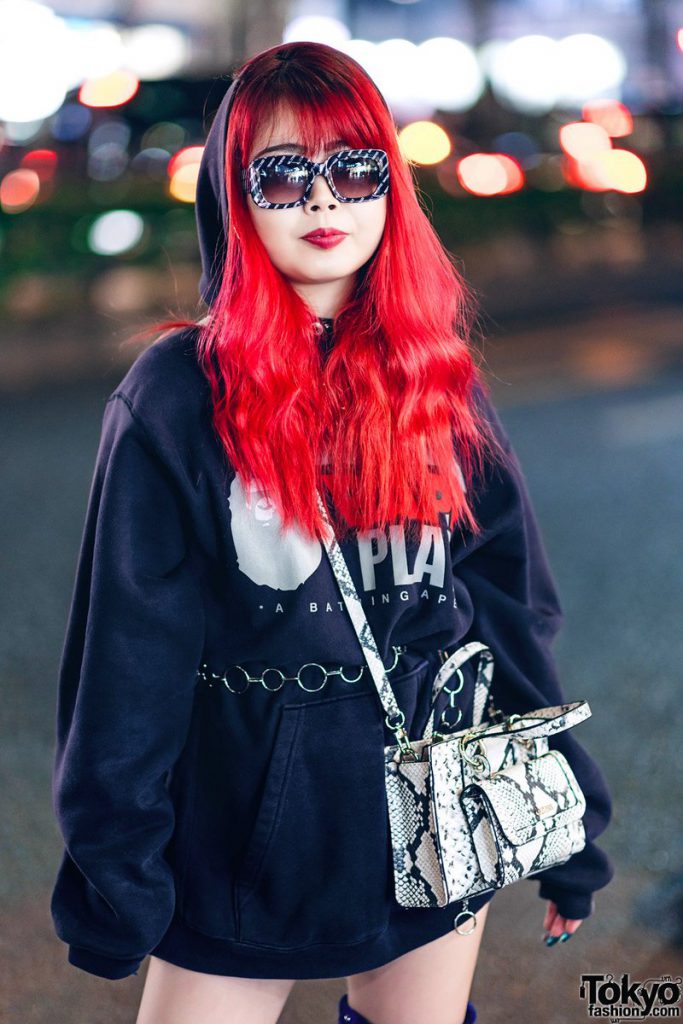 A Bathing Ape is by far the most famous Japanese street fashion brand. founded in 1993 by Japanese DJ and producer NIGO, as what was first a shirt printing shop, it very quickly became one of the world's most profitable fashion brands, having been popularized by artists like Pharell Williams in particular.
Bape has over a dozen stores in Japan, a few in Hong Kong and mainland China, a store in Seoul, in Bangkok, Moscow, New York, and Paris.
Click here to access the Bape online store.
A BATHING APE HARAJUKU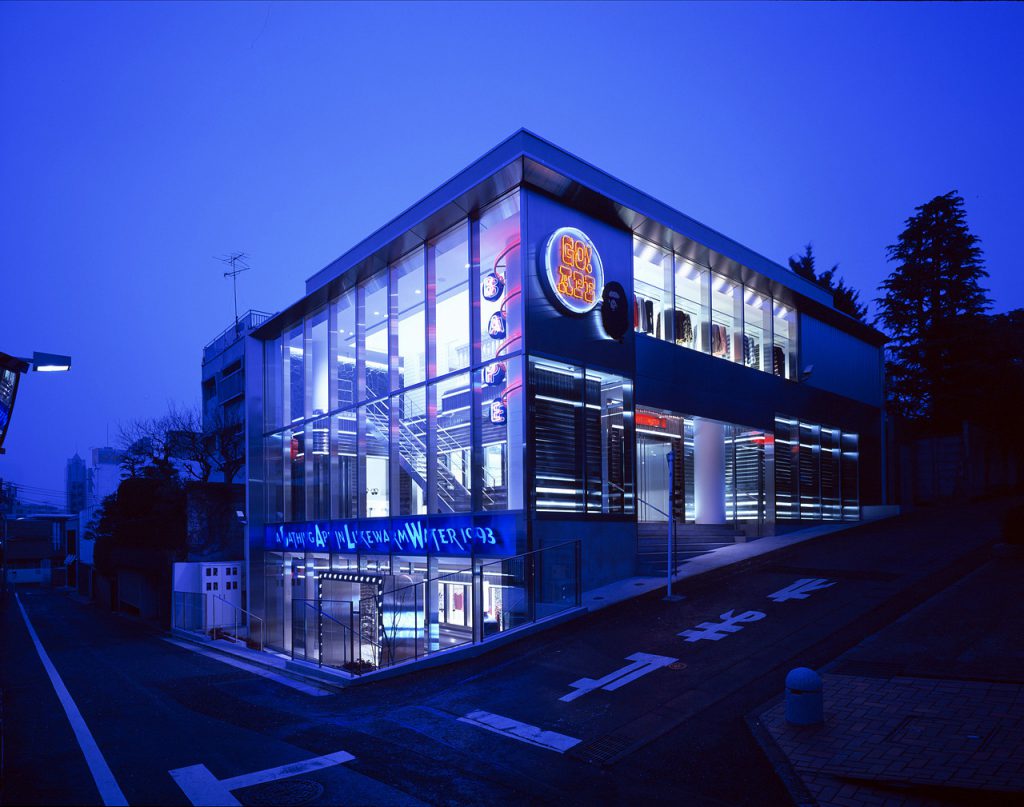 While Bape has since been sold to Chinese company IT, the Harajuku store is the main one in Japan, and where it all started. This store can be extremely crowded and will have long lines on days when there are new exclusive releases.
WTAPS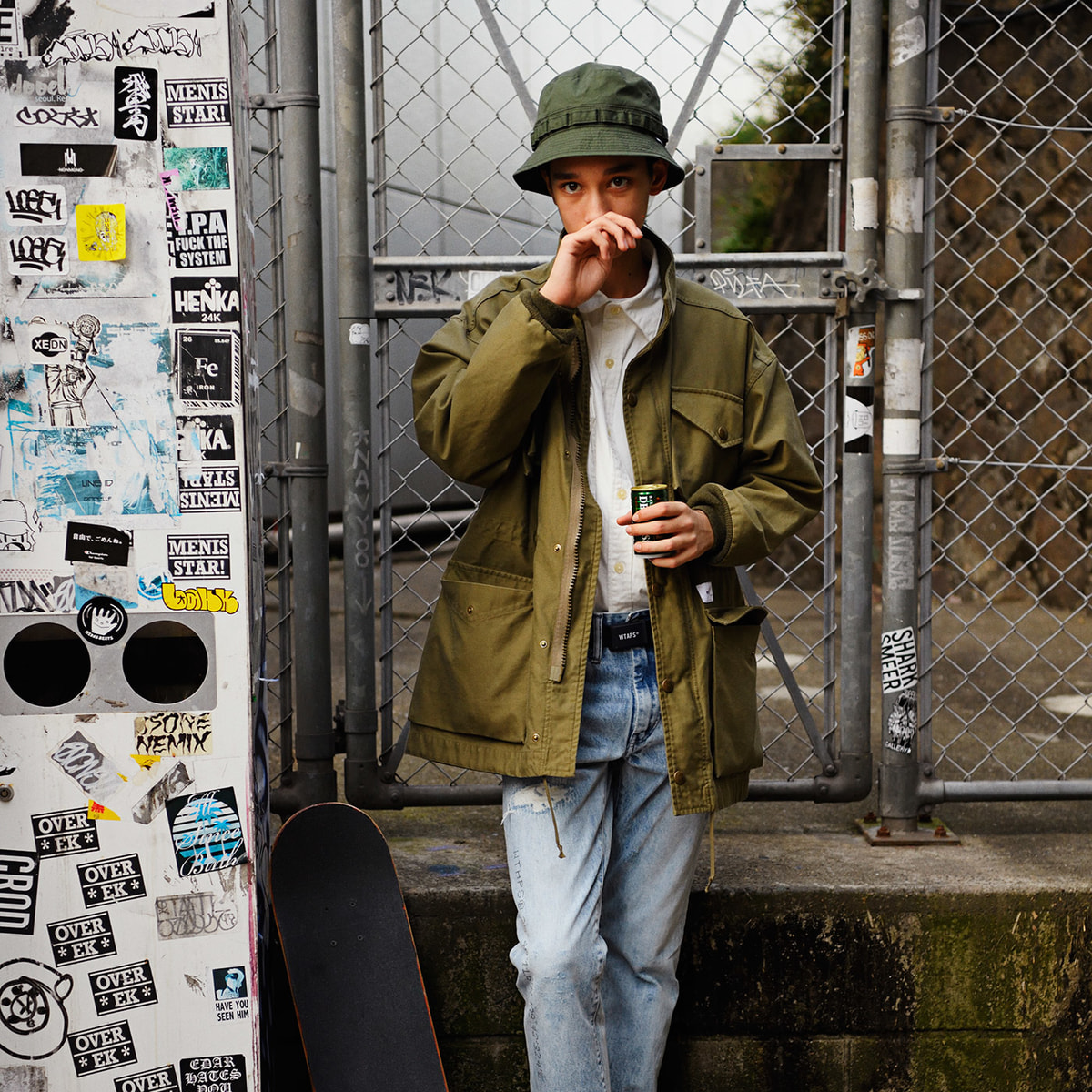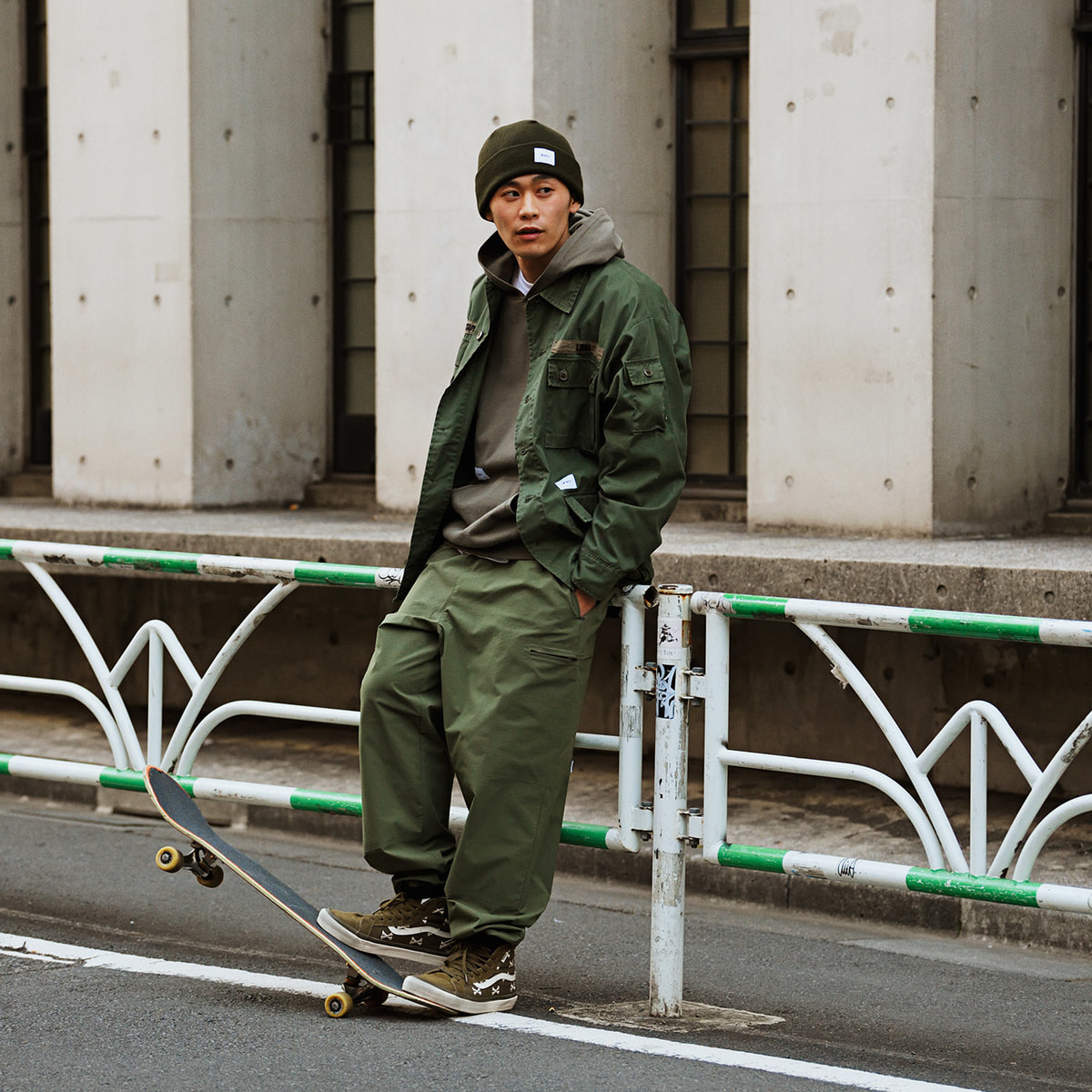 WTAPS was founded in 1996 by Tetsu Nishiyama in Tokyo. WTAPS brings a heavy military clothing influence to the Japanese street fashion scene. In addition, Tet makes heavy use of Miya-Daiku (Japanese carpentry) philosophy in the design for Wtaps.
Click here to access the WTAPS online store.
WTAPS SHIBUYA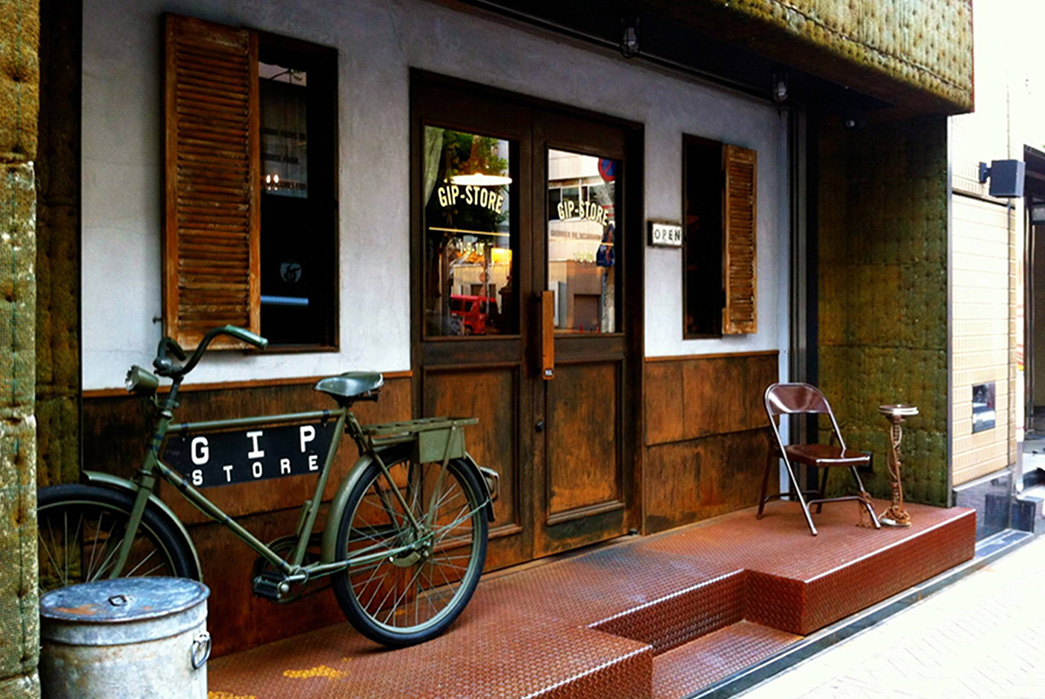 The flagship WTAP store (GIP Store, officially) is located in the Shibuya Ward of Tokyo. It doesn't look like much from the outside, but if you're into the brand, you'll find all you need there.
Sopnet

Sophnet is a street fashion brand launched by Japanese designer Hirofumi Kiyonaga in 1998. Unlike many of the more flashy Japanese street fashion brands, Sophnet clothes are very minimal and no-nonsense design-wise. They are also famous for their collaborations with international brands like Nike, Vans, as well as with artists like Jack Pierson.
Click here for access to the Sophnet online store.
Sophnet Shibuya

Sophnet has various stores throughout Japan, and many in Tokyo alone. To date, the only store outside Japan is in Hong Kong, but there are multiple dealers all over the world. Below is the Shibuya store, which is the largest.
NEIGHBORHOOD
NEIGHBORHOOD is one of the post popular Japanese street fashion brands, currently. The streetwear brand was started in 1994 by Shinsuke Takizawa. They make motorcycle, military, workwear, and native American inspired clothing. They have also collaborated with brands, such as Adidas for a much-coveted version of the NMDs.
Click here for access to the NEIGHBORHOOD online store.
NEIGHBORHOOD HARAJUKU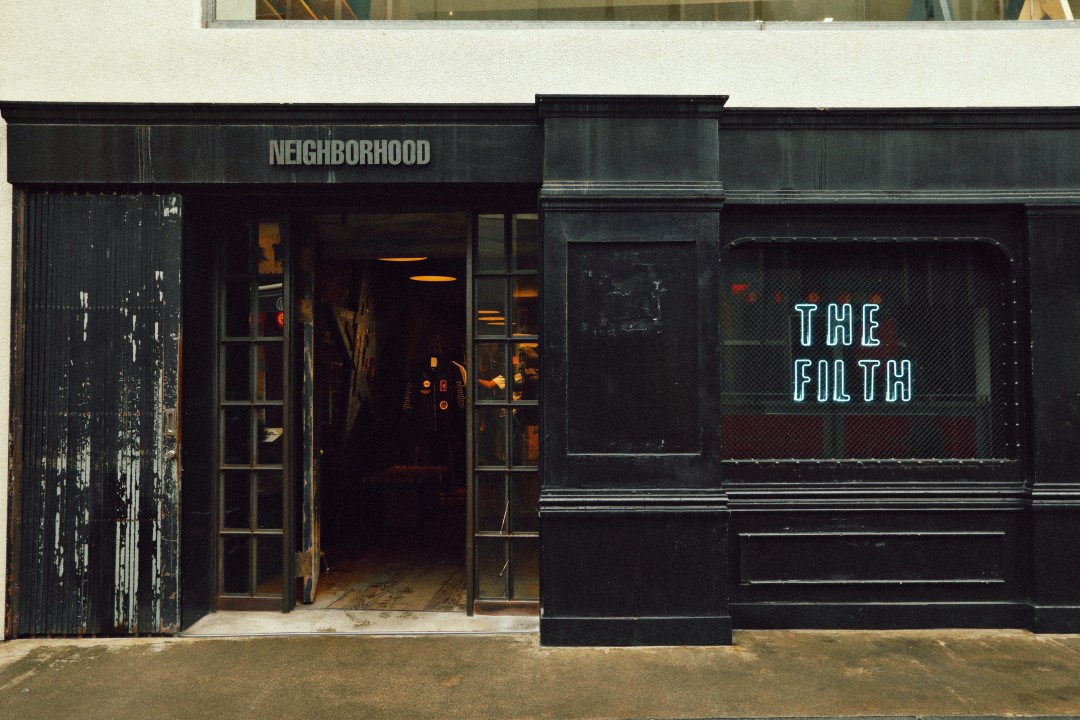 There are multiple NEIGHBORHOOD stores all over the world and in Japan. The flagship store is the Harajuku one.
Tenderloin
Tenderloin was founded by Nishimura Toru and four other Japanese in Los Angeles. They are a street fashion brand most well known for their outerwear and accessories, including bags, hats, etc. They are heavily influenced by Americana workwear.
Click here for access to the Tenderloin online store (through Stripe).
Billionaire Boy's Club
Billionaire Boy's Club (BBC) was founded in 2005 by Pharell Williams and NIGA (who also founded BAPE). It went on to become one of the most popular Japanese street brands in Japan and abroad, especially during the late 2000s. BBC has stuck to a very 2000s hip hop inspired fashion style, and has become popular through the limited item model, for which brands like Supreme are also popular.
Since 2011, Jay-Z has been involved in BBC, providing is Rocawear shops as sales point. This has allowed BBC to expand into making children and women's clothes as well.
Click here for access to the Billionaire Boy's Club online store.
BILLIONAIRE BOYS CLUB/ICECREAM TOKYO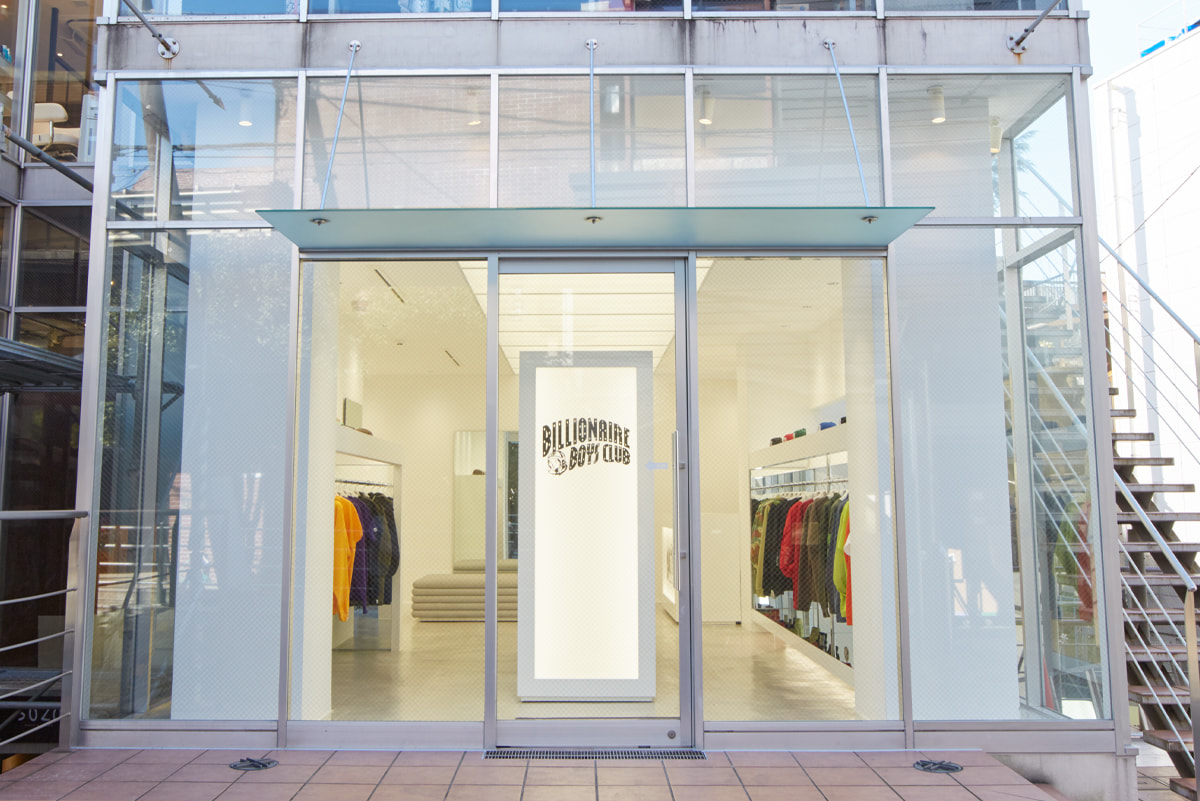 There is a single Billionaire Boy's Ice Cream store, which is in Tokyo, in Harajuku. However, items from the Japanese street brand can be found in Jay-Z's rocawear shops.
WHERE TO SHOP FOR JAPANESE STREET FASHION IN TOKYO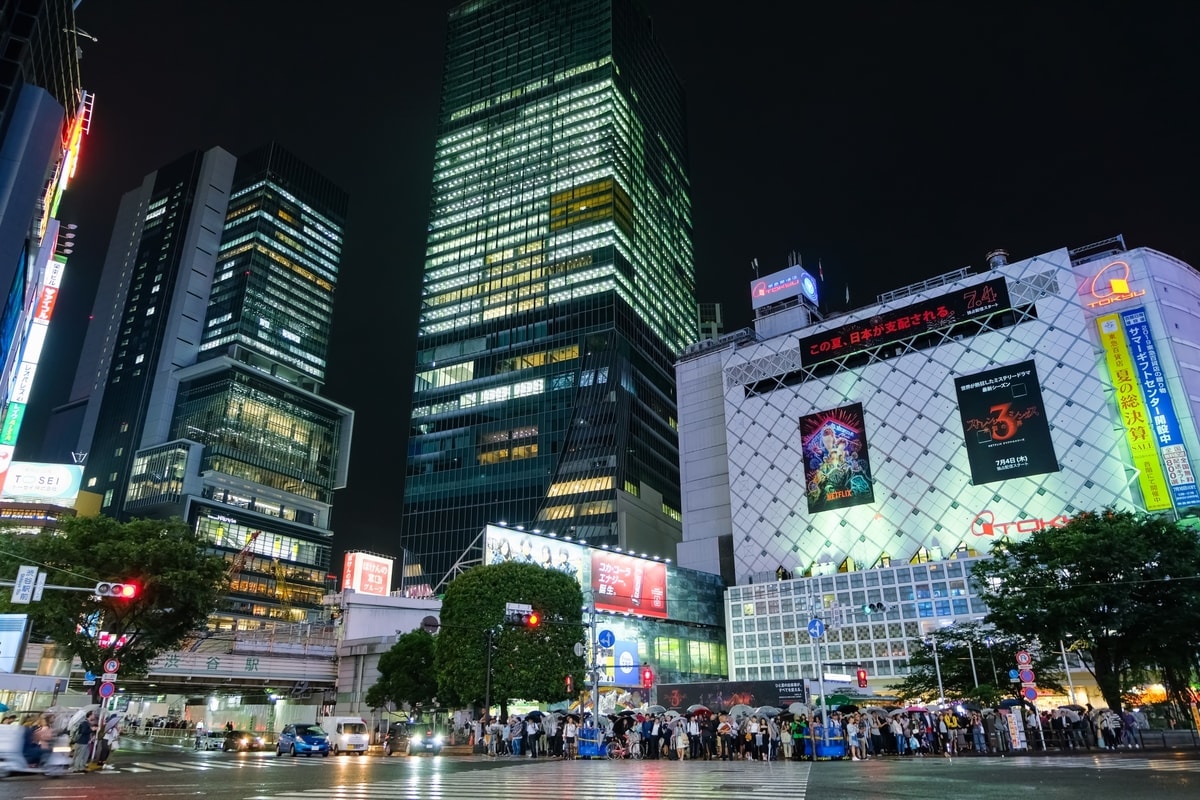 If you find yourself in Tokyo and looking to buy Japanese street fashion items, you're somewhat in luck. While Tokyo is gigantic, most of the areas which are popular for streetwear are concentrated in the same area. Pretty much all the brands mentioned here can be found in the Harajuku area of Shibuya, which is the de-facto Japanese street fashion capital. Enjoy.