When it comes to traveling to Japan, or anywhere else, really, nearly a third of your costs will be for accommodation. When it comes to travel in Japan, this percentage can get even higher. In fact, for the last couple years, the average price for a hotel in Tokyo has been three times higher and averaging about ¥12,000 ($113) per night per person. However, Japan provides such a wide range of accommodations that it can assure you to stay on your budget. I have tried almost all the options listed below. There is more to Japanese accommodation than just hotels and Airbnb. See below what's the best choice for you!
HOTEL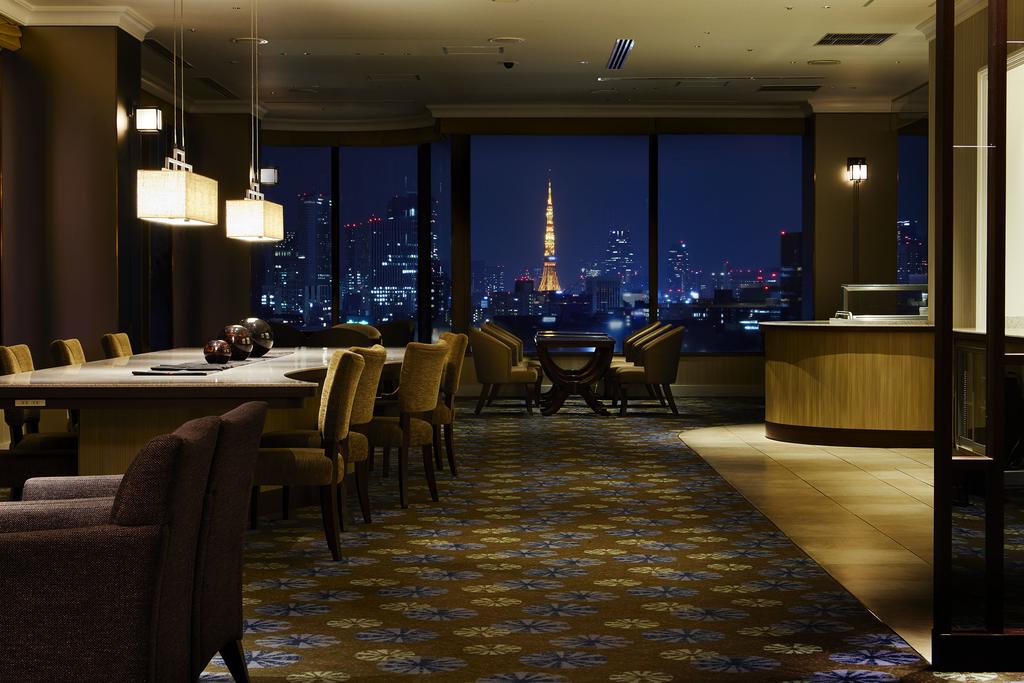 By hotel, I mean occidental ones. In order to absorb an increasing amount of tourists, hotels are of course located everywhere in Japan. It is far from being the cheapest option but remains definitely the biggest actor for accommodation.
The price depends on the city, season, etc., but I'd say the average price for a hotel in Japan per night per person starts from ¥5,000-8,000 ($47-75).
Famous Hotel chains (located in big cities) :
Advantages of Staying in a Hotel
The major advantage of booking a hotel is comfort. If you want a buffer zone between yourself and Japan, it provides that. You know what you're getting before you arrive. It's almost like going back home every time you get back to the hotel. You'll have access to whatever you're used to from back home.
In addition, you have your own private space. Some of the other options can be a bit too communal for others. A hotel allows you to have your own space, to where you can retreat wherever you want. In addition, hotels can be very helpful with touristic information. They often will have deals with other activities, will have tips on where to go, and will often organize everything for you and tell you how to get places. And they tend to be placed near stations, which is also a plus.
Also, many Japanese hotels offer extra amenities such as drinks, and even free pocket wifi. If you book a hotel in Japan, take that into consideration so as to avoid bringing too much from your country.
Disadvantages of Staying in a Hotel in Japan
The biggest disadvantage of staying in a hotel isn't really one. It's the price. Hotels vary greatly in price, and cheaper options can be found, but they still tend to be more expensive that other accommodation options in Japan.
Another issue, which is entirely dependent on the person is that Japanese hotels are a bit too…western. Some might want a complete Japanese experience, and the hotel might take away from that by being too similar to home. Almost like traveling to another country, but not really.
AIRBNB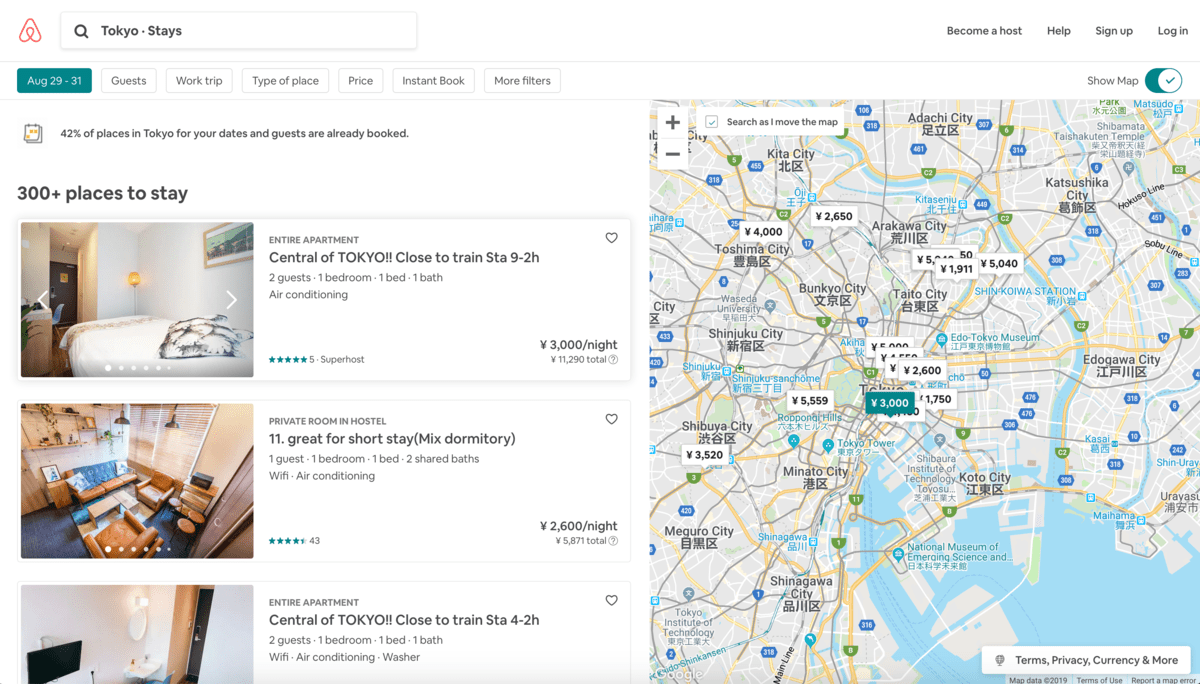 Since 15 June 2018, A new law in Japan (Minpaku law) requires Airbnb hosts to register their listing and display a license number. Due to that, the number of hosts has dramatically dropped but still exists.
The concept remains the same as in other countries. You rent for a weekend, a week or a month a room or a whole apartment. It can be really affordable but be careful and check the location. It can sometimes be a bit far from the center and you do not want to waste your precious, limited time.
Most of the Airbnbs in Japan are not shared with the hosts. They simply offer a room like a normal hotel. Most of the time, you won't see the host except to receive the key, or they might just leave it somewhere and point out where to find it.
Advantages of Staying at an Airbnb
Airbnb is usually my favorite type of accommodation when traveling. It gives the option to have an entire apartment and is especially interesting when traveling with other people. You can live in your Airbnb as if at home, which is a huge advantage. What that also means is you have a kitchen and can save on things like food by cooking your own meals. Prices for an Airbnb in Japan vary a lot, but for the quality you get, they are usually equivalent. A decent Airbnb will come at a decent price. An uber expensive Airbnb would be a luxury apartment. You pay for what you want.
Disadvantages of Staying at an Airbnb
This depends on the individual Airbnb you get. But also means it's hit or miss. You need to be careful in how you select the Airbnb. Make sure it's well placed, make sure the owner is trustworthy and that you're not being priced too much for the true value of the place. Read the comments!
CAPSULE HOTEL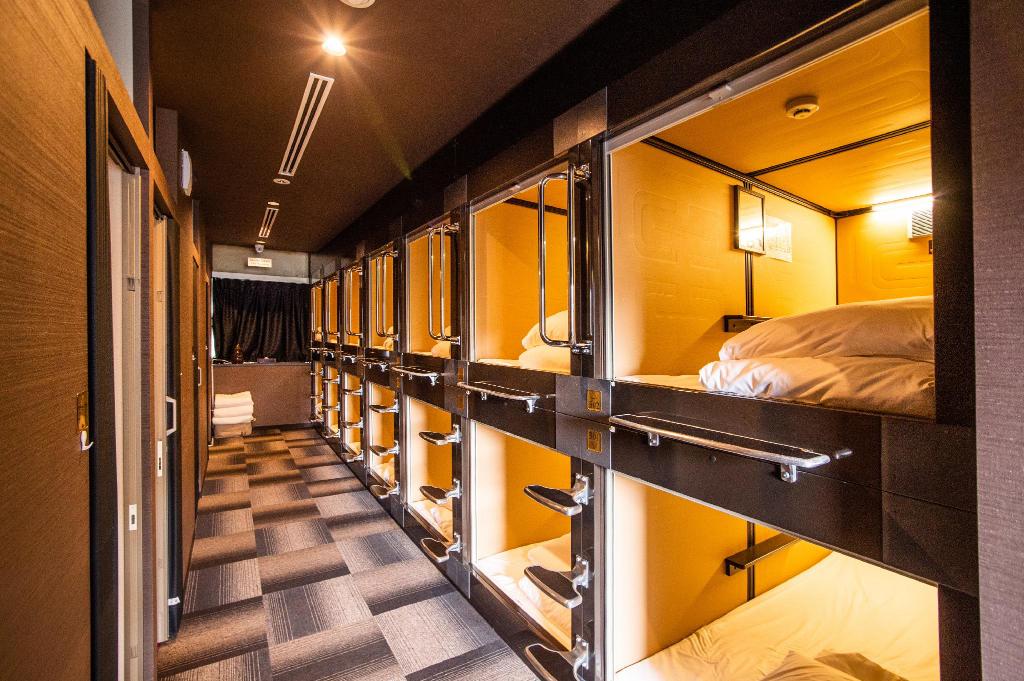 Initially, capsule hotels were created for Japanese salarymen who missed their last train home and are looking for a cheap accommodation for the night. You will generally only find them in big cities (Tokyo, Kyoto, Osaka) and close to major airports. Capsule hotels consist of an alignment of single mattresses, separated from one to another by a small divider. As it has not initially been made for tourists, there are not spaces dedicated to huge luggage. However, the good location and the attractive price combined with a (very) authentic experience makes it a key candidate for money savers. As a backpacker, it saved my life (and my wallet) many times. It provides everything you need (bed sheets, towel, even yukata sometimes) and a locker for your belongings.
Some capsule hotels are just for men or women, but usually, they just have different floors. What I really like about capsule hotels, in addition to the price, is the common bath, called Sento (銭湯). You will sleep like a baby after spending some time there. I strongly recommend Capsule Hotels for solo travelers and backpackers looking for cheap accommodation in Japan. The concept is permanently evolving and recently a new type of capsule hotel, between it and traditional hotel room, has appeared. It looks like a wider version of a capsule or a very small room, offering you a much more comfortable experience. Of course, the earlier you book it, the cheaper it will be, even in high season. In addition, walk-in bookings will generally cost you up to $10 more, so unless you're in a pickle, book it online.
Advantages of Staying in a Capsule Hotel
There are two. One, obviously is price. Capsule hotels are significantly cheaper than a traditional hotel (as low as $25-30) thanks to the shared nature of the room. The other advantage is that, although it is cheaper than a hotel, you still have a bit more privacy, thanks to the capsules than other shared-type accommodations. A lot of capsule hotels also come with a bunch of amenities so beyond the size of your space, you have access to everything you need as you're touristing around the city.
Disadvantages of Staying in a Capsule Hotel
Like for the advantages, this is simple. The main disadvantage of capsule hotels versus other accommodations is the capsule. Some people might not be able to tolerate the size and dystopian nature of capsule hotels.
Also, note that you won't find these capsule hotels everywhere throughout Japan. Capsule hotels are mainly found near business areas of large cities, so don't expect to stay in one in say, Tochigi.
MANGA CAFE (MANGA KISSA, NET CAFE)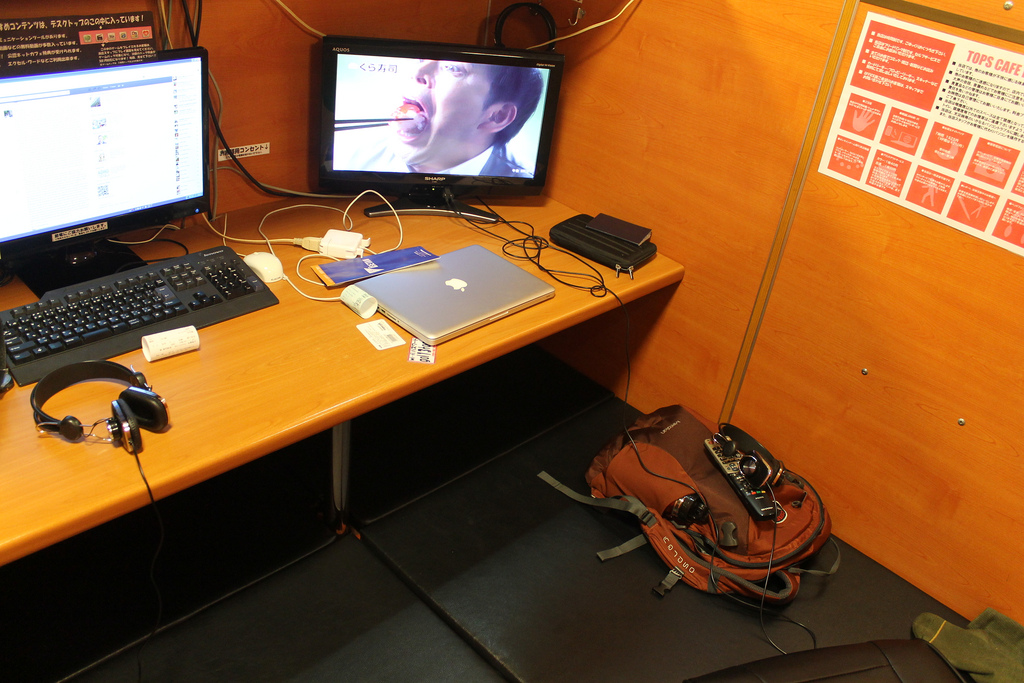 Manga Kissa (man-kitsu, for short) in Japanese, it comes from the merge between Manga (Japanese comic books), and Kissa which comes from "kissaten", that can be translated as "tea room". Thus, manga kissa or mange cafe is a kind of cafe where you can relax while reading manga. The Japanese tend to use the name net cafe (ne-cafe, for short) which means the same as manga cafe and manga kissa. However, the difference with usual cafes is the fact that the price depends on the time you spend in the manga cafe/manga kissa. It can go from 15 minutes to a whole night (some of them now offers also a monthly price) and that is why it has a spot on our list.
Beyond the fact that you will get your own space, the place is divided into dozens of booths, all equipped with computers and connected to internet. The price at manga also includes all you can drink (tea, coffee or soft drinks) and if you decide to spend the night there, it is also possible to take a shower (cost around ¥300 or about $2.80). It is something you will probably not see outside of Japan. While traveling the Tokaido Route between Tokyo and Kyoto, I spent all my nights there. The best point of manga cafe/manga kissa come from the fact that they are located almost everywhere in Japan, even in small cities. Therefore, it is very useful for travelers looking for a cheap place to sleep outside big cities, where hostels or capsules are missing.
Advantages of Staying at a Manga Cafe
Manga cafe are cheap and convenient. If that's all you need in your accommodation, then manga cafes are for you. They provide really cheap accommodation and have showers, the internet, and plugs for you to charge all your electronics, and of course unlimited drinks and coffee (it is a cafe, after all). Like the capsule hotel, manga cafes are also a good option if you find yourself stuck after missing the last train home while in a major city.
In general, the average price per night per person at manga cafe is between ¥2,000 and 4,000 ($19-38).
Disadvantages of Staying at a Manga Cafe in Japan
Manga cafe are not the most comfortable. The space is tight and you can't properly stretch your legs if you're medium height. In addition, even though the lights are dimly-lit, they never fully off, so if you're sensitive to that, it can be painful. you can't really book your space at a manga cafe either so you have to just show up and hope there is space (I cannot guarantee it but most of the times there are available spaces according to my experience in Japan).
RYOKAN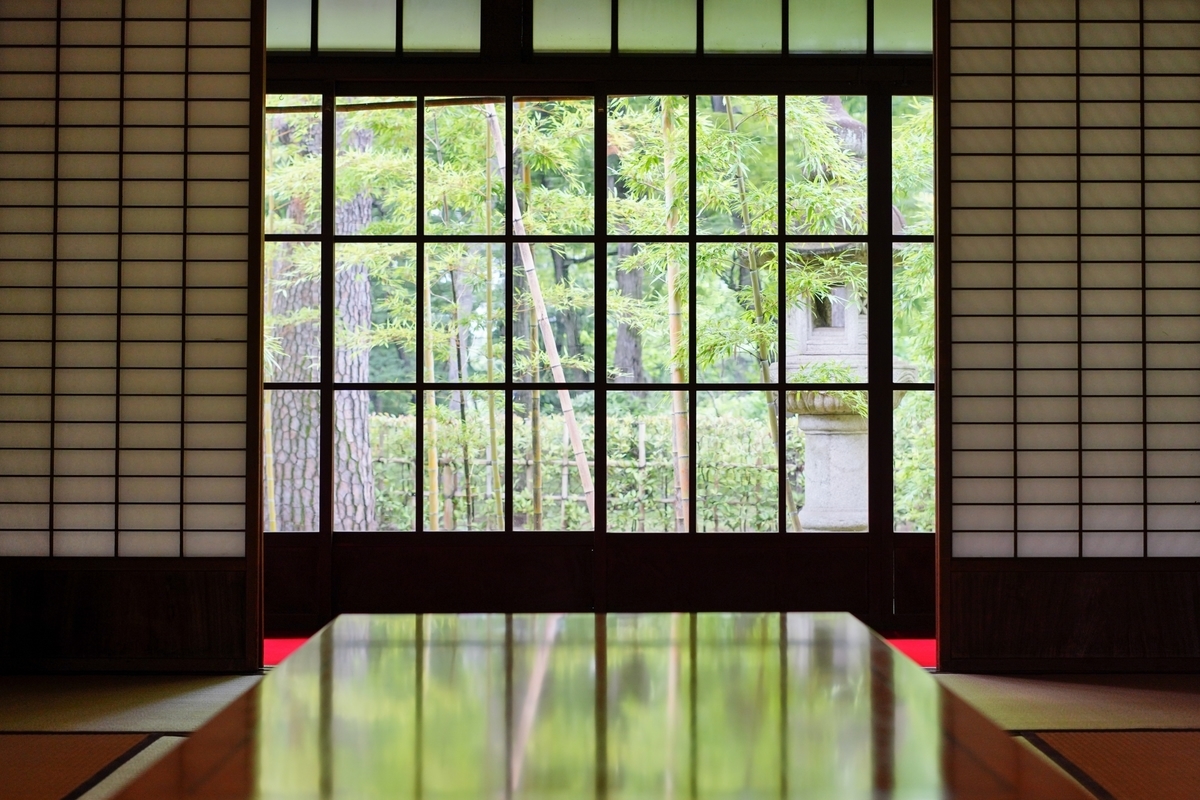 If you come once in your life in Japan, you definitely have to give a try to the traditional Japanese Inn, known as Ryokan. Tatami room, futon, yukata, kaiseki dinner, onsen, high-quality service, it provides the best of Japan in just a single experience.
You will mostly find ryokan outside big cities, in scenic rural areas. You will first have to take off your shoes to put slippers and will be most of the time welcomed with a cup of tea. During your stay there, you will be provided a Yukata (light Kimono) you will have to wear when chilling inside the ryokan.
Time to enjoy hot springs, called onsen in Japanese! First of all, be careful as they are not mixed between men and women. Before entering the onsen, you will be asked to take off all your clothes and to start with a shower. Only a really small towel is allowed inside the bath. You will often have the chance to experience Rotenburo (outside baths), the must of the onsen experience, even more in winter. To learn more about onsen, check out our article on the topic!
Food? Dinner is usually served early (around 6 pm). It is a typical Japanese meal, named kaiseki, and consists of multiple small dishes, made of local ingredients. Please note alcohol is usually not included in the price. While you eat, employees often take the opportunity to prepare your rooms. The next day, breakfast is served in the same way. Once again, do not expect coffee or cereals and prepare yourself for rice, fish, miso soup and vegetables.
When it comes to ryokan, it's better to book them as early as possible. In general, ryokan provides various types of rooms so the better ones run out faster.
Advantages of Staying at a Ryokan
Along with the hotel, the ryokan provides the most upscale, comfortable experience. The difference is that the ryokan will provide that in an immersive Japanese way, where you get the full Japanese experience, from decoration style, food, and onsen.
Price-wise, it varies much. For example, you have the option of dinner and breakfast or just the room. However, you can expect similar prices to hotels, and similar variability, where you can have options going from cheap to luxury. I'd say, the average price for a night per person in a ryokan starts at ¥8,000 ($75).
Disadvantages of Staying at a Ryokan
Ryokan are generally not cheap, but of course, that's fully contextual. In addition, something I personally don't like about ryokan is the meal times. Dinner is generally served at 18 o'clock, which for me is far too early. I'd be starving again by midnight.
In addition, you don't generally find ryokan everywhere. Don't expect to find one to stay in the middle of Tokyo. They are usually in calmer, less dense areas.
LOVE HOTELS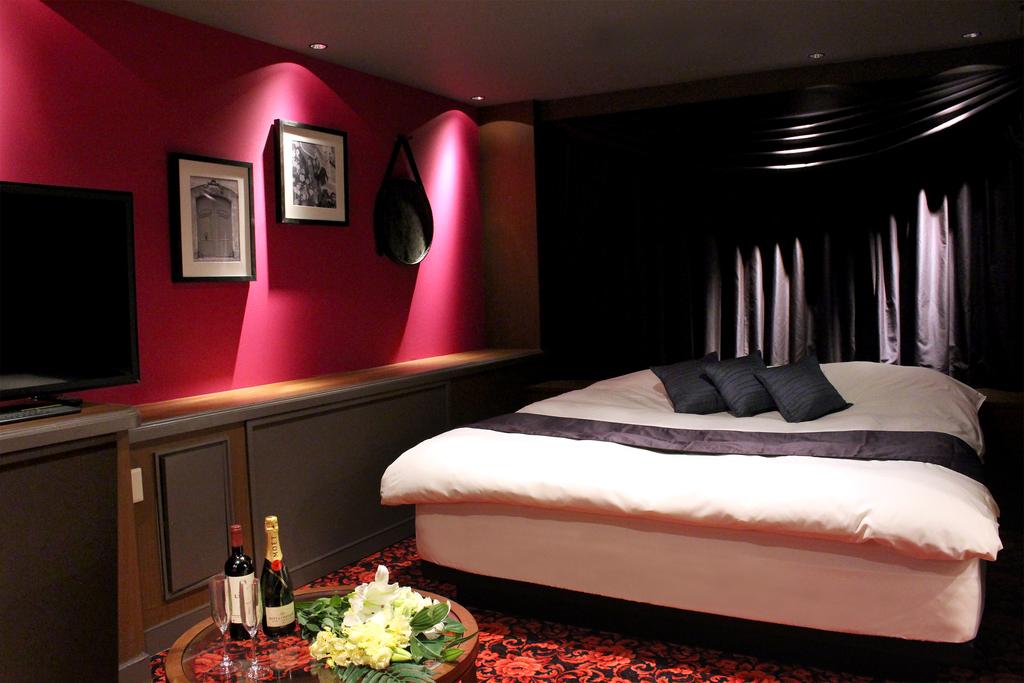 As the name "love hotel" implies, it is dedicated to couples (legitimate or not..). Love hotels are part of this Japanese "weird culture" that fascinates occidentals. Here, you rent the room for a "stay" or a "rest". Stay is usually from one to three hours and the rest is for the night. To understand the concept, Japanese people tend to keep their home as private (this is why it's hard to find a host family in Japan). Also, many Japanese couples experience extra-conjugal relationship, forcing them to find a quiet place to spend time with their lovers. The difference with a classic hotel is not only the fact that you can rent a room just for an hour, but also by the decoration of the room. You have a wide range of possibility, allowing all fantasies. Everything you need (from games to adult movies) is provided.
Young Japanese women also tend to use them as a chatting room. If they want to have a party without wanting a noisy environment, for example, they'd do it at a love hotel.
To stay at a love hotel, simple walk into the one you've decided on. There, you'll have an interactive screen with room choices and prices simply pick your preferred love hotel room, then show your ID at the counter. It's all setup so you do not have to interact with any employee face to face.
Advantages of Staying at a Love Hotel
The main advantage of staying at a love hotel, I find, is the lack of need to book in advance and the decent prices. If you're the type of traveler that decides where to go without much planning, it's good to know you have the option to go to a love hotel if you can't find a cheap hotel room. And, because of their nature, love hotels are placed in well-connected areas around major Japanese cities. You can find love hotels everywhere in Japan, even in the countryside, as well.
In general, the price is for 2 people and if the number of people is above, you need to pay extra. For a night at a love hotel, it costs between ¥7,000-10,000 ($66-94).
Disadvantages of Staying at a Love Hotel
There aren't a ton, to be honest. Staying at a love hotel is not the cheapest option however, the stay option can get quite pricey over time and it might be better to find an alternative form of accommodation. This is a short term option.
HOSTELS/GUESTHOUSES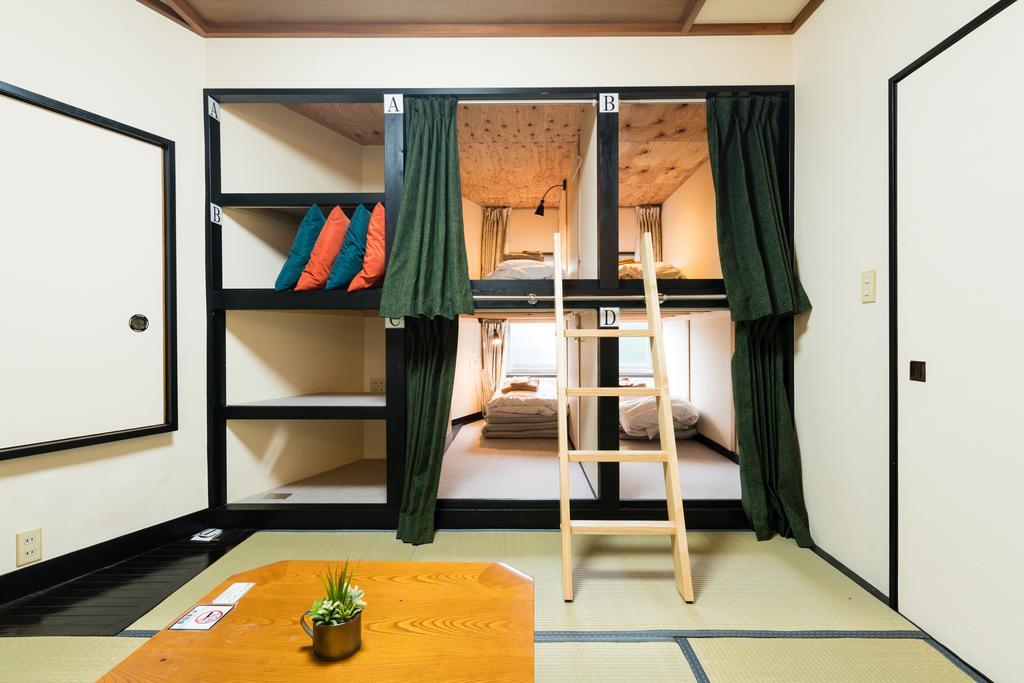 Both words hostels and guesthouse are often used for the same meaning in Japan. The difference is indeed small. Usually, hostels have a reception and provide huge dormitory whereas guesthouse tends to be a family business, offering a "warmer" atmosphere and less capacity than hostels.
For yen saving people, hostels are the most popular place to stay. More than low budget, hostels and guesthouses also offer a lot of advantages. It allows you to meet and interact with travelers in the same mood, which is even more valuable when you travel by yourself. Sharing tips, hanging out and late-night talks make a big difference.
Usually, you will share your room with 4, 6 or 8 people. It can get quite noisy, as you won't all have the same schedule. Good manners will prevail. Really popular among youngsters, especially solo travelers or friends, I also recommend to book it in advance in order to get a price. You will find hostels and guesthouses in most large cities like Tokyo, Kyoto, and Osaka, as well as pretty much anywhere there may be some touristic value.
Guesthouses will usually be a little bit more expensive than hostels but sound more authentic, aiming couples looking for a minimum of privacy or families looking for a quiet place to sleep. The diner is usually made by the family and offers a nice atmosphere and Japanese experience.
Advantages of Staying in a Hostel/Guesthouse
Beyond the obvious price advantage that hostels and to a lesser extent guest houses provide, the main advantage, in my opinion, is the connections you can make through them. For hostels, especially for younger people, you meet people around your age, who are also traveling. They can become travel mates, you can make plans together and see some of the places together, have party buddies late at night, and make friends. For guest houses, they are generally run by a family and can be a very warm experience. You stay will people where they live.
Yet, the cheap price at hostels and guesthouses is interesting as I've already mentioned. In general, the average price goes between ¥2,000-4,000 ($19-38) per person per night.
As far as options, hostels and guest houses are nearly everywhere. I've yet to go by a town or city where there isn't one nearby.
Disadvantages of Staying in a Hostel/Guesthouse
Especially for those who like privacy and peace, hostels and guesthouses may be a bit too much. Especially with hostels where most people are young and full of energy. Guest houses tend to be a bit more reserved, but it depends on the place.
OVERNIGHT BUSES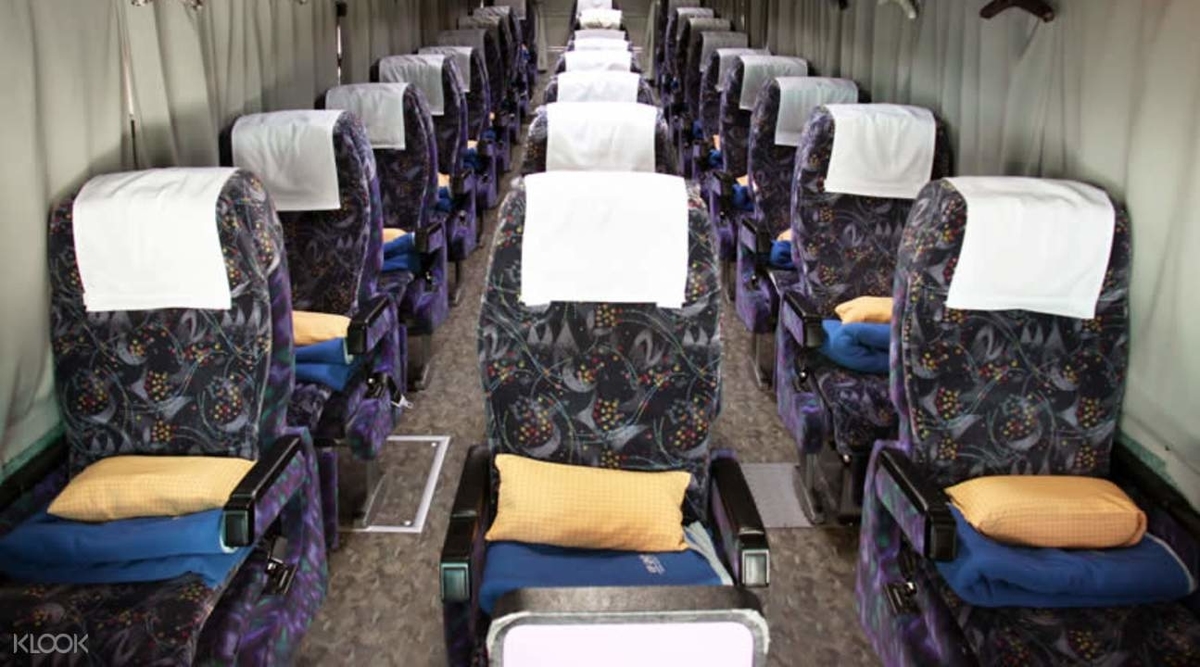 Often used by Japanese when getting back home for a weekend or for a break, the overnight bus is by far the cheapest way to travel between big cities in Japan. It offers a wide range of services and comfort, and prices start from ¥2,000 ($19) for a one-way trip between Tokyo and Kyoto (or Osaka). Small cities also run those overnight buses to the bigger cities (rarely between small cities though).
For this price, you cannot, of course, expect it to be as convenient as trains but if you are traveling for a long period in Japan and are not in a hurry, then the bus will without a doubt become your best bet! Always located in central places (usually in front of big stations), it allows you to discover all japan's key point for a very decent price, plus the fact that saves you from booking accommodation as well. Check Willer Express or Kosoku Bus website to see what your next move may look like.
It depends on overnight buses but in general, there is a toilet inside the bus. You can get free scuffs and a blanket. These days most overnight buses have on-board free wifi, too, and if you're lucky, you may find a socket to charge your smartphone. Note: Usually the charger won't be provided.
To book an overnight bus, simply go to these sites, and check the best rate, then book it on the site itself:
Willer Express is the major highway bus company, they connect pretty much every part of Japan except Okinawa. If you're looking to book a seat on a highway bus, they are your best bet. The earlier you book, the better the price.
Kosoku Bus is the other big highway bus company. I've never used it myself but they seem to have just as many destinations, for similar prices, plus they have Okinawa.
Advantages of Overnight Buses
The is a strategy I use when backpacking though countries. If you're going between cities, instead of traveling during the day, wasting your day, and wasting money on accommodation, travel at overnight whenever you can. Transportation costs then cover accommodation, and you arrive when the day starts, putting you right back into the action.
Also, you are allowed to bring your big suitcase without extra cost.

Disadvantages of Overnight Buses
Well… It's a bus. This option only makes sense when you are traveling between places, you can't go around booking bus rides every time you need to sleep.
There are three things which may disturb you. First is terrible snores that might keep you awake.
Second, the small size. When you book an overnight bus, you have the choice between "1 row for 3 seats" or "1 row for 4 seats". Of course, the latter is cheaper but you'll barely have the space to move. If your seat isn't next to the aisle, you have to constantly ask the person next to you to move over to go to the toilet, which is pretty annoying. Especially since the seats are deigned for the Japanese of small stature, I highly recommend you to reserve "1 row for 3 seats". If you just pay attention to the low budget, you will be super exhausted and you may can't enjoy the next day.
Finally, overnight buses will stop at highway rest areas, called "service areas" in Japan, where you can find toilets, convenience stores, restaurants, etc. It depends on the destination but according to the law, the bus driver must swap a couple of times for the safety. Because some people want to get out from the bus to stretch their feet, buy foods and drinks or going to the toilet even though there is usually a toilet inside the bus, the bus driver will turn on the light slightly and announce how long you have before it's time to go and leave the signboard on the dashboard. Personally, it disturbs me the most while I'm trying to sleep
To conclude, if you take an overnight bus, don't forget to bring a headphone to shut out the snore and an eye-mask to shut out the light.
TEMPLE LODGINGS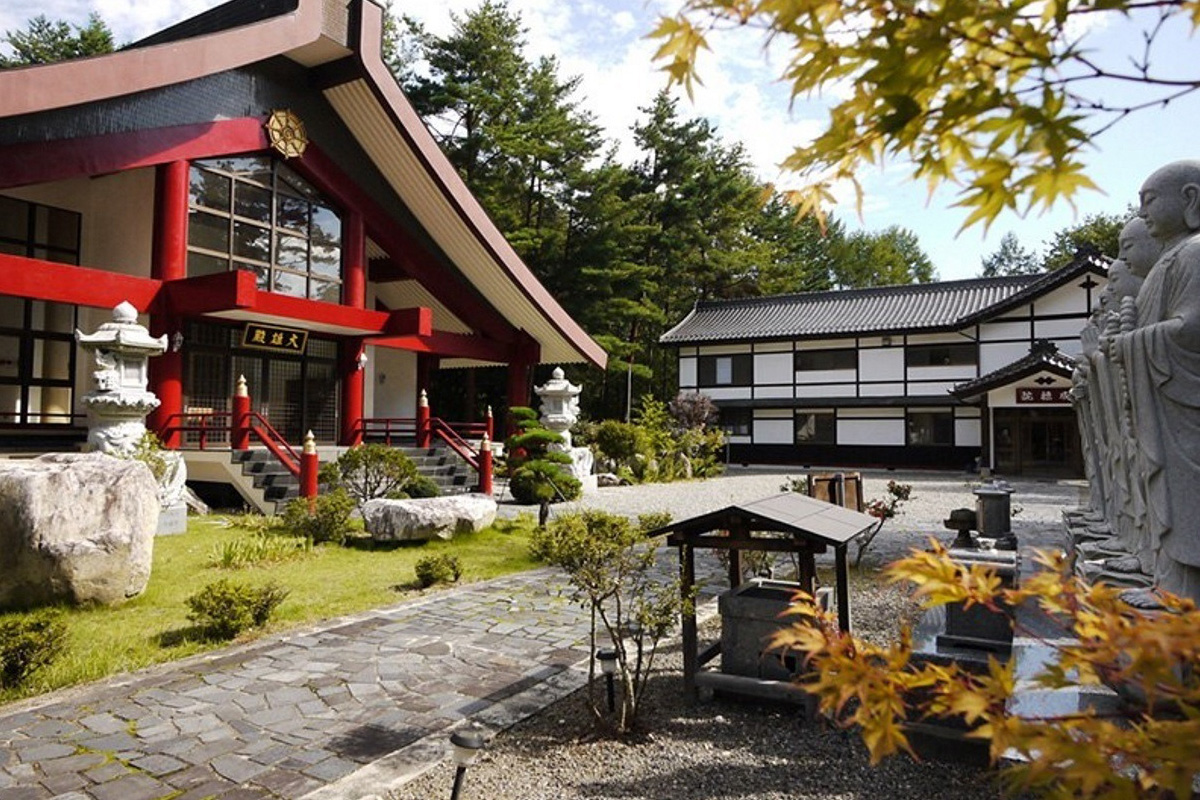 Called Shukubo (宿坊), it allows people to spend a night in a Buddhist temple, hence the name temple lodgings. Believers or not are welcome, and it is popular mostly among foreigners in quest of new sensations. Do not expect it to be as comfortable as ryokan. At temple lodgings, you will experience the simple lifestyle of monks, from the vegetarian diner to the super early pray, while sleeping in a basic Japanese room. The most famous one is undoubtedly Koya san (southeast of Osaka) that offers a wide range of Shukubo. To be honest, I do not really recommend it, as it really becomes touristic and I like to name it as the "Las Vegas Lodging" of Japan. This is why those who stay in a temple tend to be only foreigners.
If you plan to sleep a night in a lodge, you'll be asked to book it in advance by phone or e-mail or via websites. Most of them are Japanese speaking only but you might be able to find English speaking monks (like in Nagano or around Kyoto).
Note the price range vary between ¥9,000 and ¥15,000 ($85-140) per person per night depending on the location and the season.
Advantages of Staying in a Temple
This is really a personal thing. If you happen to be a pilgrim, there's not much I can teach you about this, or maybe you're just curious about the experience. It's not exorbitant either, you get a place to stay, meals, and the experience for the price.
Disadvantages of Staying in a Temple
The one disadvantage that I can think is the location. These will be wherever the temple is. While there are some temples in the middle of the city, I doubt many of them have options for people to stay there. This means the ones that do serve as accommodation tend to be away from packed cities.
HOW TO BOOK AN ACCOMMODATION IN JAPAN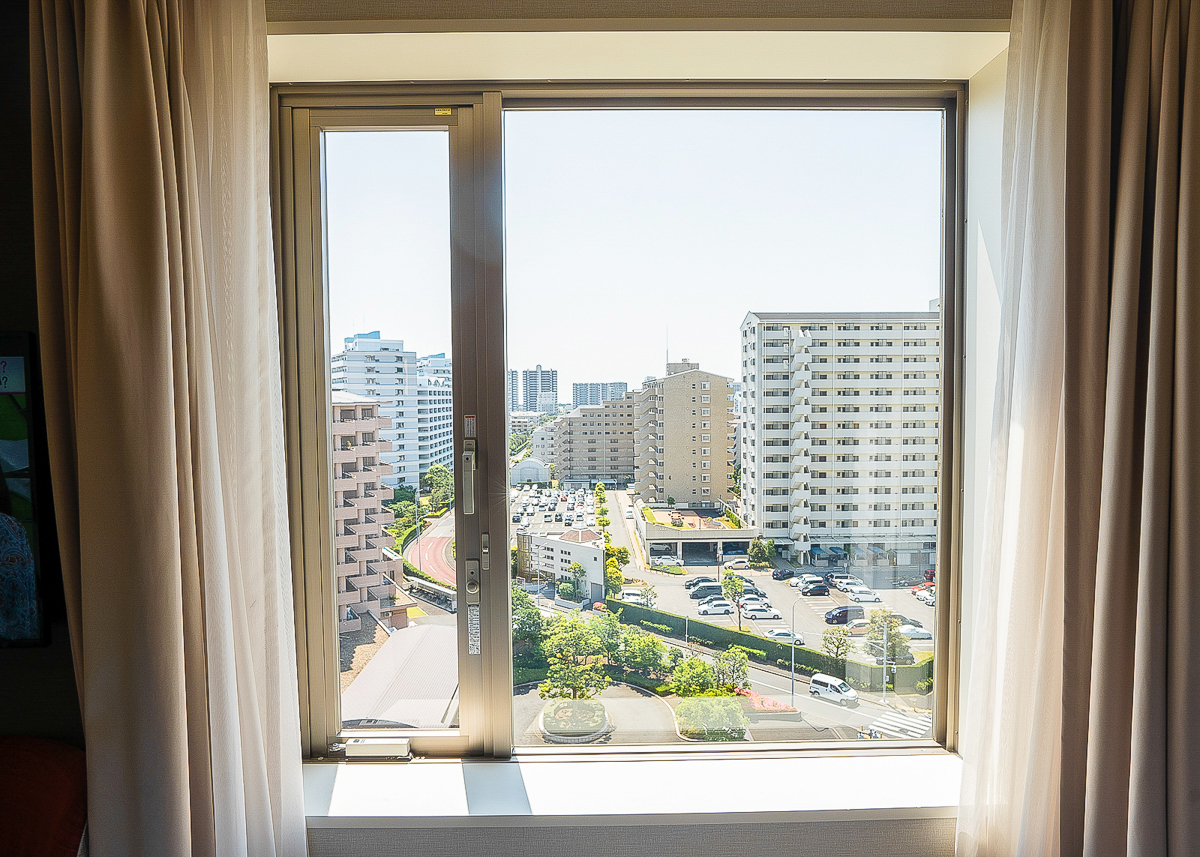 How to book a hotel, ryokan, hostel or temple lodging? Try to avoid booking it on the hotel website (but check, just to be sure) at it will always be much more expensive than booking websites, such as agoda.com, booking.com or hotels.com. Please note that breakfast is usually not counted in the price but you will find cheap and nice food everywhere around (konbini, supermarket, cafe, donuts).
As we've said above, the booking sites are your best bet. Don't stick to one, try a few different ones, and pick the best option.
Agoda: Similar to Booking.com in that it's available pretty much everywhere in the world. Agoda, however focuses on cheaper options. If you're on a budget, make sure you check them as well.
Booking.com: Available everywhere in the word, thus available in Japan. Pretty much every option listed above is there. You'll find hotels, ryokans, capsule hotels, and even temple lodging.
Expedia: A popular flight aggregator, which also serves as a metasearch engine for hotels. It will search other sites and give you the results.
Rakuten Travel: Japanese internet giant Rakuten's booking service. They have over 20,000 hotels and ryokans all over the country.
THINGS TO CONSIDER BEFORE BOOKING ACCOMMODATION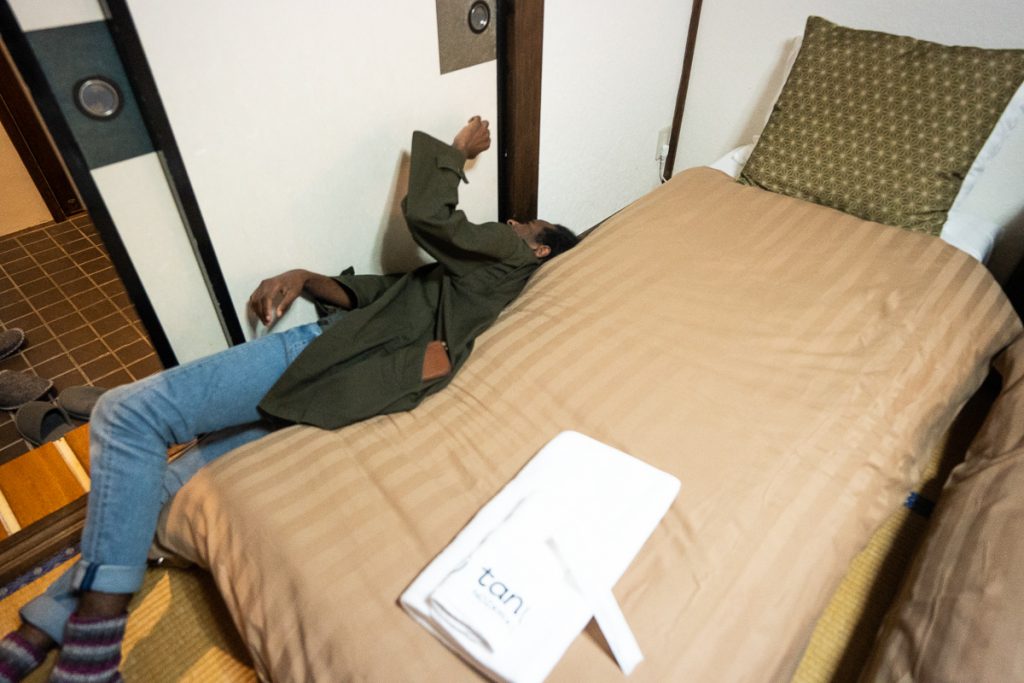 Before traveling to Japan, you have to answer two important questions :
What kind of experience am I looking for?
What is my budget (obviously..)?
Once again, the most important thing is timing. The earlier you will check, the more choices and prices you will get. If you plan to come during high season (March-May, July-August, Octobre-November), book at least 4 months in advance.
The second most important point is access. Japanese cities are huge, and you can easily find yourselves far from key points. Stay as close as possible from the center, even if it is more expensive. You will save a lot of time, which is priceless during a week (or two) of travel.
If you hesitate between different hotels, check the reviews, the check-out and check-in time and if breakfast is included or not. Be careful by indicating if you want a smoking room or not, or if you are looking for a double bed or a twin room.
To end, if you are planning to travel in Japan, make sure to read our article Traveling in Japan? Be Prepared to Have the Best Trip! for everything you need to know to make your trip successful.